Brazilian Paralympic Committee announces Ayrton Senna as its 'in memoriam ambassador'
09.09.2015
The Brazilian Paralympic Committee (CPB) announced on Wednesday (September 9) the Formula 1 three-times world champion Ayrton Senna as its in memoriam ambassador.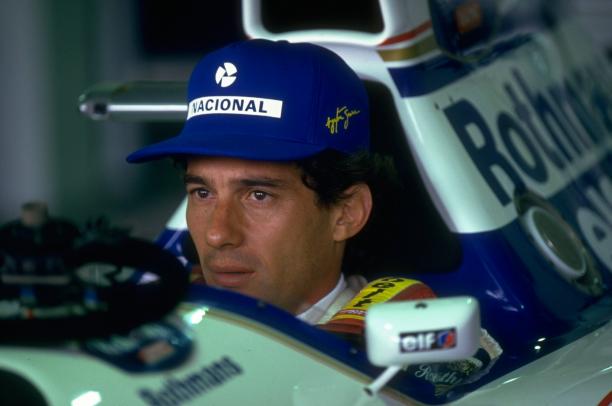 Former Formula 1 driver Ayrton Senna has been announced as a memorian ambassador of the Brazilian Paralympic Committee.
© • Getty Images
By CPB Brazilian Paralympic Committee
The former driver was introduced during a ceremony at Copabacana Beach, Rio de Janeiro, where CPB also launched a photo exhibition to celebrate its Parapan Am Games success.
The subaquatic pictures - taken by Jonne Roriz - were chosen to show the Paralympic athletes from a different perspective. Brazil led the medal table in Toronto with 257 accolades.
"It is a huge honour for us of the Brazilian Paralympic Committee to welcome a person who has always shared our mission and the values of the Paralympic Movement. I'm also delighted to announce it in an exhibition that perfectly portrays the 20 years of the CPB", said Andrew Parsons, President of the Brazilian Paralympic Committee and Vice-President of the IPC.
Ayrton Senna will join a team of ambassadors who already has sports celebrities such as the former Brazilian international football player Romario, Ronaldinho Gaucho, currently playing for Fluminense, two-times Formula 1 world champion Emerson Fittipaldi and judo Olympic medalist Flavio Canto. TV presenters and models Fernanda Lima and Rodrigo Hilbert also make part of it, as well as Luiz Severiano Ribeiro, chair of the Kinoplex Group.
One of the most remarkable sportsman born in Brazil, Ayrton Senna died in 1994 as a result of a crash during that year's San Marino Grand Prix.
The Paralympic Ambassadors Programme aims to draw more attention to the Paralympic Movement in Brazil through the presence of the group in events as well as social media activities.