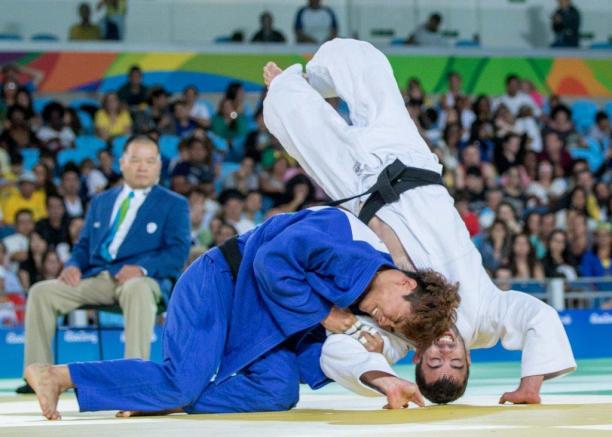 Judo
Paralympic judo follows the same rules as Olympic judo, with the difference that judokas shall start and remain during the combat holding each other's suits.
Only athletes with visual impairment are eligible to compete, with all the sight classes (B1, B2 and B3) competing together and divided according to the judokas' weight.
Combats last five minutes for men and four for women. The aim is to either gain more points than the rival by skillful attacks or score the "ippon" by throwing the opponent with their back on the ground, immobilising them or forcing a submission.
Judo made its Paralympic debut at Seoul 1988 and has been contested at every Games since. Women's events were added at Athens 2004. The sport is the only martial art on the programme.
At the Rio 2016 Paralympic Games there were seven different male weight divisions and six female weight divisions: -48kg, -52kg, 57kg, -63kg, -70kg and +70kg.
Athletes compete in a series of tournaments along the year, including World Cups and world and regional Championships.
Judo is governed by the International Blind Sports Federation (IBSA).
Watch Paralympic Sports A-Z: Judo video.