Top multi-medallists from Rio 2016
24.09.2016
A selection of the best performances and athletes from the Paralympic Games.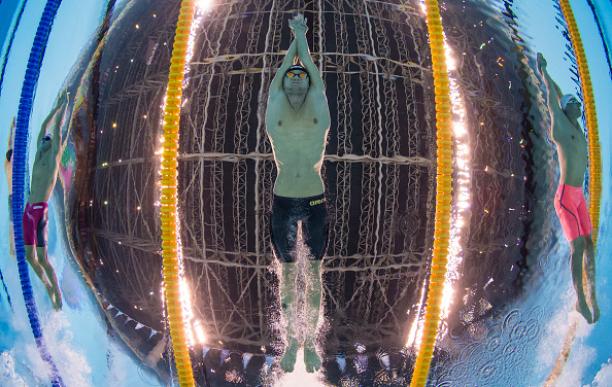 Ihar Boki of Belarus competes in the Men's 200m Individual Medley - SM13 Final on day 3 of the Rio 2016 Paralympic Games at the Olympic Aquatic Stadium.
© • Buda Mendes/Getty Images
From the swimming pool to the tennis courts, years of hard work paid off for many athletes at the Rio 2016 Paralympic Games.
Here is just a glimpse of the top multiple medallists to emerge victorious from one of the most competitive Paralympics in history.
Belarus' Ihar Boki, swimming – six golds, one bronze
Belarus' national medal machine Ihar Boki returned to the pool at Rio 2016 hoping to improve on his five golds from London 2012. Improve he did, successfully defending five of his men's S13 titles and adding one more to become the most decorated athlete overall.
China's Wenpang Huang, swimming - five golds, one silver
With 107 gold medals overall, China dominated proceedings at the top of the medal standings. So being your country's most decorated athlete is no mean feat. That is exactly what Wenpang Huang achieved in the pool with multiple medals and four world records in men's S3 and SB4 events.
The USA's Tatyana McFadden, athletics – four golds, two silver
Tatyana McFadden propelled herself to four women's T54 track golds to become the most decorated female athlete from Rio 2016. Following her successful campaign, McFadden returned home and immediately continued her work inspiring the next generation by donating a racing wheelchair as part of her participation in the upcoming New York marathon.
Great Britain's Natasha Baker, equestrian - three golds
Natasha Baker left Rio as the most decorated equestrian athlete following her two individual grade II and one team golds. Nicknamed the 'Horse Whisperer', Baker also claimed double gold from London 2012 on her horse Cabral.
Brazilian football-5 team
Of course only one gold medal was on offer here, but Brazil are worth a mention as they remain unbeaten in football-5 since the sport made its debut at Athens 2004. Winning gold, under the additional pressure of competing at home, is an impressive achievement. Stars such as Jefinho and Ricardinho dazzled the crowds with their incredible skills, triumphing over Iran 1-0 in the final.
Iran's Sareh Javanmardidodmani, shooting - two golds
Javanmardidodmani made history by becoming Iran's first ever female gold medallist in shooting Para sport winning the P2 (women's 10m air pistol SH1), swiftly followed by P4 (mixed 50m pistol SH1). The Iranian headlined a herculean effort by female shooters at Rio 2016, with women winning four out of the six mixed competitions.
Australia's Dylan Alcott, wheelchair tennis - two golds
Now a triple Paralympic champion to follow on from his gold from Beijing 2008 in wheelchair basketball, Alcott won double and singles titles at Rio 2016. With a gold with men's quad doubles partner Heath Davidson still warm in his pocket, Alcott went on to win the quad singles just 24 hours later against Great Britain's Andy Lapthorne.
Italy's Alex Zanardi, road cycling, two golds - one silver
Living up to his self-proclaimed reputation that he resembles a fine wine, getting better with age, Alex Zanardi can now call himself a quadruple Paralympic champion. His second gold in the men's time trial H5 in Rio was extra special, as he crossed the finish line in first on the 15th anniversary of the Champ Car accident in which he lost both his legs.