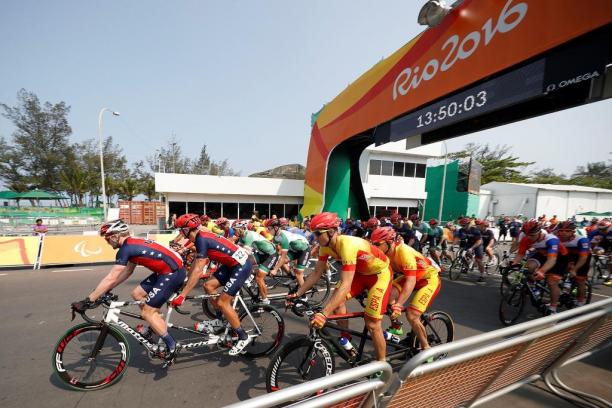 Cycling
Para cycling at the Rio 2016 Paralympic Games featured 230 athletes who competed in 18 medal events on the track and 33 medal events on the road. After athletics and swimming, it was the sport with most medals up for grabs.
The Paralympics competition programme includes sprints, individual pursuits, the 1,000m time trial, road races and road time trials for both individuals and teams.
Road Para cycling made its Paralympic debut at New York/Stoke Mandeville 1984 and has been contested at every Games since. Track Para cycling entered the Paralympic programme 12 years after, in Atlanta.
The sport was developed in the 1980s, and was first open to visually impaired athletes who competed in tandems with a sighted pilot.
Over the following years, Para cycling started to include those with cerebral palsy, amputations and other physical impairments, who compete on bicycles, tricycles and hand cycles.
There are five sport classes for hand cycling, two for tricycle and five for bicycle, whilst the three sport classes for the tandem compete in one event.
Athletes participate in World Cups, World and regional Championships throughout the year.
Para cycling is governed by the Union Cycliste Internationale (UCI).
Watch Paralympic Sports A-Z: Cycling video.
Union Cycliste Internationale (UCI)

Type of data

Info data

©
Address
Union Cycliste Internationale (UCI) Ch. de la Mêlée 12 1860 Aigle Switzerland
Phone
+41 24 468 58 11
Mail

Christopher.Bifrare@uci.ch

Website

http://www.uci.ch/

Main Contact
Christopher Bifrare