Sochi 2014 athletes' view: Nils-Erik Ulset
14.03.2015
Since witnessing sell-out crowds on his way to three medals, Ulset believes that Sochi 2014 has led to greater awareness and respect for para-sport in Norway.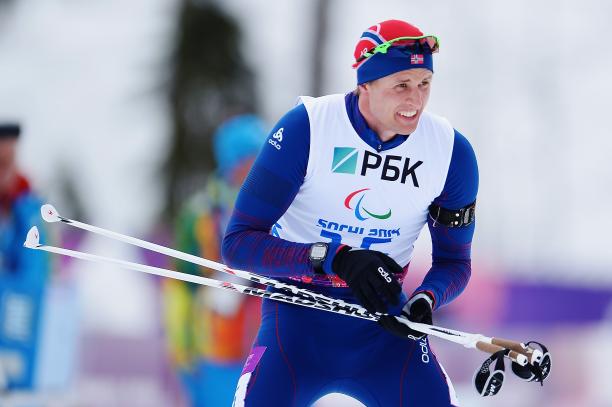 Nils-Erik Ulset of Norway is chasing individual and team glory at PyeongChang 2018
© • Getty Images
By Richard Waterhouse | For the IPC
Norway's multiple Sochi 2014 medallist Nils-Erik Ulset credits strides in his career, and new respect for para-sport, to the awareness generated by the most successful Paralympic Winter Games in history.
The 32 year-old made the podium in the 7.5km and 12.5km biathlon standing in Sochi as well as a bronze medal in the 4 x 2.5km mixed relay and his efforts earned him a place amongst Norway's national team.
"After Sochi I was included in the able-bodied biathlon team in Norway." Ulset, who also won a silver and two bronze at the 2015 IPC Nordic Skiing World Championships at the start of year, began.
"We started in May last year through until the last training camp in November and I owe that experience to the Sochi Games and how we did because the team got a lot more aware of what we were doing so for me it's been making my career a lot better."
Ulset, who has been competing since 2002, believes there was a lot more attention surrounding the Paralympic Winter Games following the success of London 2012.
"We got a lot of attention after the London Games, both the summer athletes and us winter athletes. I was talking to the Norwegian broadcasters when I was travelling to Sochi and we said we wanted the Games to be like that and so we got a lot of attention in Russia. The way that everything was organised in Sochi was really professional and it makes it really good for Paralympic sport."
As well as the set-up and media attention, vast crowds turned out to cheer on the athletes. Ulset engaged with a lot of the fans but he remembers one in particular.
"On my last day competing in the individual biathlon I was warming up and loads of people were cheering, and there was a child close to the side where we were warming up who had lost his flag," he said. "I saw it so I went over and handed it to him. The expression on his face was great, I had never experienced anything like that. It was nice to see how much they appreciated being here watching us.
"I remember warming up on the first day there and I hadn't been to the stadium yet but I could hear that other skiers were competing and I heard one of the Russian skiers being announced - I could hear this roar coming from the crowd."
Despite the fact that Vancouver 2010 will always be the place that Ulset won his first biathlon gold, he also looks back at Sochi with a great fondness.
"For me Vancouver will always stand out but in other ways Sochi was amazing. I always look back at Sochi with good memories."
The Sochi 2014 Paralympic Winter Games took place between 7-16 March and attracted 547 athletes from a record 45 countries. The Games were watched by a record 316,200 spectators whilst the cumulative TV audience broke two billion for the first time.