World Cancer Day: Yu Chui Yee thankful for support system
04.02.2016
The Paralympic champion uses World Cancer Day to remember those who comforted her during one of her most challenging times.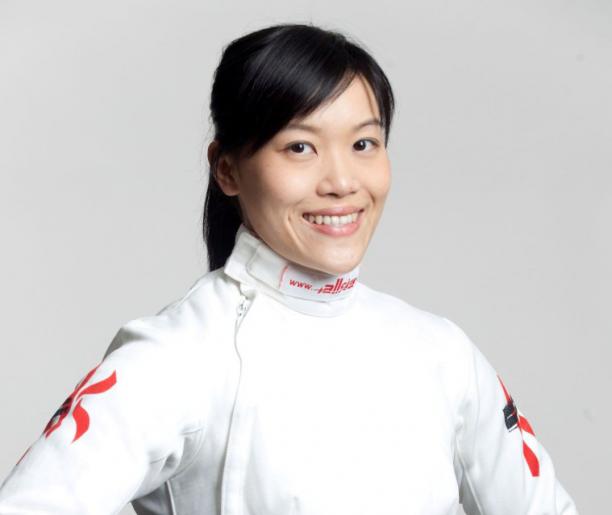 © • NPC Hong Kong
By IPC
Yu Chui Yee cried when she surveyed the scene of the children's cancer ward at the hospital.
The Hong Kong, China native was 11 years old, scheduled to begin chemotherapy that day after being diagnosed with bone cancer.
"I saw kids lying down on beds with no hair, looking so thin," Yu recalled. "I just wanted to get rid of that place."
Although getting "rid" of the ward was not plausible, Yu – a cancer survivor turned seven-time Paralympic champion – looks at World Cancer Day (4 February) as an opportunity to thank the doctors, nurses, families and friends who comforted her in "that place."
She remembered her nights at the hospital, the sour smell of the chemo medicine and its yellowish colour, the strong reaction from her body that left her in the hospital beds for a whole day.
She would cry during the chemo treatments.
But ice cream from the hospital staff would wipe those tears away.
The process was just as difficult for her family.
"My mother was quite depressed about my sickness, and every day she went to hospital taking care of me and would bring me homemade food," Yu said. "My father was a taxi driver. He visited me sometimes during evening and he would buy me good food that my mom wouldn't really allow me to eat.
"My brother, who is four years younger than me, would go to my aunt's home during weekends so that my mom could stay with me longer in the hospital. He never complained about that. Rather, he would always help me when I came home."
Due to her chemotherapy, Yu had to stop going to school. But she would get visits from her teachers, and her classmates would also send get-well cards.
After several treatments, Yu moved to the orthopedic ward for bone replacement surgery, and was later able to return to school.
But she suffered a bone fracture and needed another surgery. The wound never fully healed, and after six months, Yu decided to have her left leg amputated.
"During my stay in hospital, I just had one thought: I need to get well soon so that I can go back home and travel all around," Yu said. "I was just 11 years old, and I still want to experience the life and have fun."
"There [the hospital] I met lots of friend afterward, the doctors and nurses were so good to me as I had to stay in the ward for a long time," Yu said. "We became friends with doctors and nurses and sometimes they would buy us [patients] snacks during night."
Yu swam as part of her rehab, and through that she met a swimmer who also did wheelchair fencing. Yu said she was attracted by the elegance of the fencing outfits and found it an interesting combat sport.
At her first Paralympic Games in Athens, Yu won four gold medals (women's foil and epee individual A, and both team events). At the last edition in London, she claimed both individual titles and is looking to do the same in September's Paralympics in Rio.
Yu, however, still needs to qualify as competition in her category continues to rise. She is currently ranked No. 4 in foil and No. 9 in the epee, hoping to compete in both individual and team events at Rio 2016.
Yu is coming off a bronze medal in the individual foil from the 2015 World Championships in Eger, Hungary.
"[That] was not a perfect result for me," Yu said. "But athletes always have ups and downs and the most important point is that you need to have the conclusion and improvement afterward. And during the World Championships, we got the gold in foil team. And I am working hard to improve my strategy and my physical fitness so that I can prepare my best for the Rio Games."
Although the pressures of being a high performance athlete, especially one with gold medals littered in her resume, can be stressful, Yu takes her life in perspective. She hopes her athletic status can translate into comfort and encourage those battling cancer or recovering, as she is one who can relate.
"Sometimes I will look back to my life, when I was 11 and got the cancer, and I think people around me felt sad about my sickness and maybe though that the girl will have a tough life and she may be need to rely on her parents taking care of her after she lost a leg," Yu said. "However, when people see me now, I am the world champion and I captured seven gold medals in Paralympic Games, I own a fencing club, being like a celebrity in Hong Kong. People think I am having a good life.
"Everything I got today is because of cancer. I am not saying that having cancer is a good thing. But I just want to emphasis that, in life opportunities come after crises or obstacles. You can't choose whether you can escape from an illness or bad things, but you can always choose your attitude. Having a good and positive attitude won't automatically remove the problems, but you will have a better mind to think about how to overcome it instead of just thinking about why it happens to me."