One year on: Top 12 quotes from London 2012
05.09.2013
Take a look back at some of the funniest and most inspirational quotes from last summer's Paralympics in the British capital.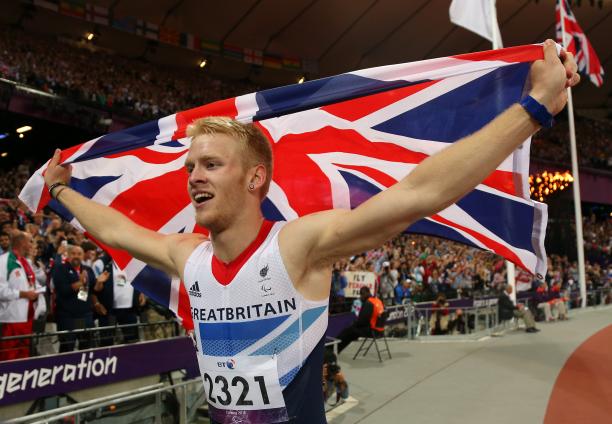 Great Britain's Jonnie Peacock
© • Getty Images
By IPC
"Kids just get it. And now, thanks to the amazing performances we've seen here, we all do."
1. "It has made people realise that athletes are athletes and people are people. It doesn't matter if you're Usain Bolt or in a wheelchair, we're all people. And everyone just wants to talk about the sport now, so that's good,"
-Charles Walker (Great Britain, sitting volleyball)
2. "I am not buried in Arlington (Cemetery). I am here in London competing, so I get lots of motivation from that."
-Bradley Snyder (USA, swimming)
3. "Everybody expected me to win gold and that I would win, but I still had to work hard, to go to training, to be at the top of my game. A lot of people forget that."
-Esther Vergeer (Netherlands, wheelchair tennis) in regards to winning her fourth Paralympic gold
4. "It is just a bike race, but it is probably the most important bike race I have ever raced in. No one's died, it just feels like they have."
-Jody Cundy (Great Britain, cycling)
5. "When I won the singles quarter-final, I was so nervous and Yui Kamiji put up a real big fight on the court. Even though I didn't play my best tennis, I won. When I realised that I had won, tears came rolling down my face. When I hugged my parents, they had tears on their faces as well. Beautiful. It had touched my parents as well. They were as nervous as I was."
-Aniek van Koot (Netherlands, wheelchair tennis)
6. "Three years ago I stopped motor racing, at age 42. It seemed a stupid thing to do to drop everything. It was against all odds. But it's not the first crazy thing I did in life. In the end, I was right. You should not chase pipedreams, but, if you have a horizon to look into, happiness is just around the corner."
-Alex Zanardi (Italy, cycling)
7. "Give me enough Red Bull and I will sit there and take photos with every single person who came through the doors today."
-Jonnie Peacock (Great Britain, athletics)
8. "That experience was something I'll never experience again, even if I go to Rio and further Games. It was unbelievable. There are so many synonyms you could use for that. I can throw them all at you. It was unreal."
-David Wetherill (Great Britain, table tennis)
9. "It's a healthy Games. We all have the same goal. We all want to win, but it's really great and awesome when a competitor comes up and hugs you at the end of a race."
-Jessica Long (USA, swimming) after one of her many swimming heats
10. "I am so grateful for what all those Paralympians did. When I used to push my son Ivan around in his wheelchair, I always thought people saw the wheelchair, not the boy. Today, more people would see the boy and not the wheelchair – and that's because of what happened here this summer."
-David Cameron (British Prime Minister)
11. "The Olympics were glorious, and the Paralympics even better."
-Daily Mirror (UK newspaper)
12. "The first page showed a man with an eye patch, a hook for a hand, a parrot on his shoulder and a wooden leg. Emma asked George who the man was, expecting him to say 'a pirate.' But he said 'well he only has one leg, so he must be an athlete.'
"Kids just get it. And now, thanks to the amazing performances we've seen here, we all do."
-Sir Philip Craven (IPC President)