Netherlands name seven athletes for Sochi 2014 Paralympics
20.02.2014
Four of the seven Dutch athletes headed to Sochi will compete in snowboard, a discipline set to make its Paralympic debut.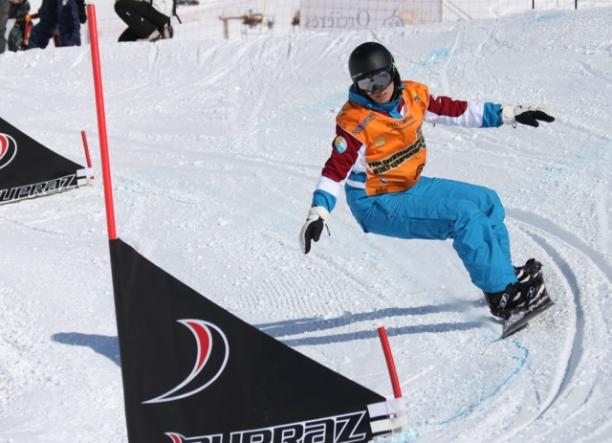 Netherland's Bibian Mentel-Spee is one of the favorite for the first para-snowboard test event in Sochi, Russia.
© • Bibian Mentel-Spee
By IPC
"Since Vancouver 2010 we have grown from one athlete (Kees-Jan van der Klooster) to seven athletes. That's a big compliment to everyone who helped to achieve that. All the athletes have worked very hard for four years, to be at their best at the biggest and most beautiful sport event there is for them – the Paralympic Winter Games."
The Netherlands on Thursday (20 February) named the seven athletes that will represent the country at the Sochi 2014 Paralympic Winter Games from 7-16 March.
The Dutch delegation includes three alpine skiers and four snowboarders, including Bibian Mentel-Spee, the world's top-ranked female snowboarder who won the 2013-14 IPCAS Snowboard World Cup title after winning all seven races of the season.
Her teammate, Lisa Bunschoten, will also be a podium contender when snowboard makes its Paralympic debut in Sochi. Bunschoten has won both a silver and bronze at World Cup events this season.
Chef de Mission Andre Cats, who will lead the Netherlands to Sochi, said: "Since Vancouver 2010 we have grown from one athlete (Kees-Jan van der Klooster) to seven athletes. That's a big compliment to everyone who helped to achieve that. All the athletes have worked very hard for four years, to be at their best at the biggest and most beautiful sport event there is for them – the Paralympic Winter Games."
The full Netherlands team for Sochi 2014 includes:
Anna Jochemsen
Kees-Jan van der Klooster
Bart Verbruggen
Merijn Koek
Bibian Mentel