Barra Blue Beach Point will host German House during Rio 2016
16.03.2015
The home of the German Olympic and Paralympic teams provides a place for athletes to meet with family, sponsors, politicians and journalists.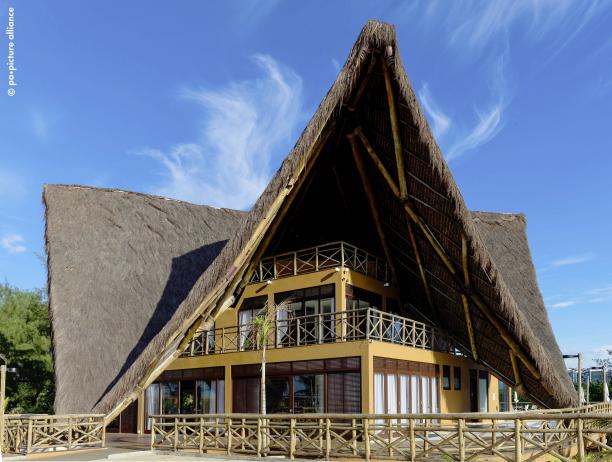 The Barra Blue Beach Point will serve as the German Hospitality House during the Rio 2016 Olympic and Paralympic Games.
© • picture alliance
By IPC
The German Olympic Committee, the German Paralympic Committee and the German sport marketing agency Deutsche Sport Marketing have identified Barra Blue Beach Point as the German House for the Rio 2016 Olympic Games and Paralympic Games.
Located in Barra in the middle of Parque Natural Municipal de Marapendi and next to Lagoa de Marapendi, the Barra Blue Beach Point offers a range of advantages such as the proximity to the Olympic Park and the Olympic Village.
The German House offers the Olympic and Paralympic teams the opportunity to meet with sponsors, politicians and journalists and talk about their experience of the Games.
Its spectacular architecture and location made the choice easy for the Germans.
The Barra Blue Beach Point will host a hospitality area as well as a press conference room. The outdoor facilities including two terraces and a pool will also be used in the overall concept, which will be implemented by Deutsche Sport Marketing. Messe Düsseldorf and architect Ricarda Kawe (schulteconcept) will also be important strategic partners in planning and implementing the project.