NPC Belgium appoint Rio 2016 selection committee
11.07.2014
Retired Paralympic and Olympic athletes incuded on selection panel.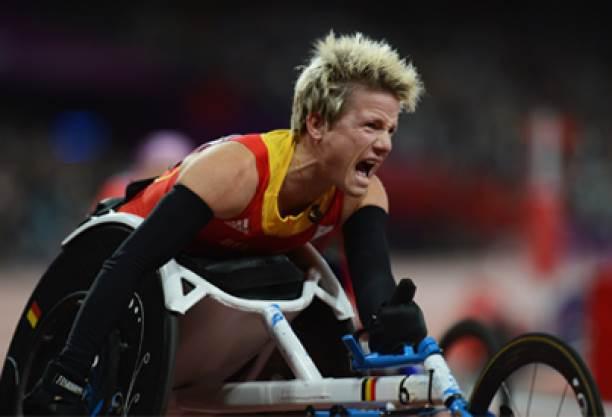 Belgium's Marieke Vervoort won the gold medal during the women's 100m - T52 final at the London 2012 Paralympic Games.
© • Getty Images
By NPC Belgium
The Board of Directors of the Belgian Paralympic Committee have announced the composition of the Selection Committee for the Rio 2016 Paralympic Games.
The Committee is very athlete focussed and includes the following members:
• Mark De Meyer: ex-athlete who won six Paralympic medals in athletics in the 1980s
• Johan De Rick: Former captain of the national goalball team at Beijing 2008 and London 2012. Rick is the representative of the Athletes' Commission
• Jessica De Smet: ex-player volleyball national team player and Chef de Mission of Belgian Paralympic team at Athens 2004 and Torino 2006
• Freddy Hernou: member of the Committee on basketball, active professionally for seven years in wheelchair basketball
• Dominique Monami: ex-tennis player and bronze medallist at the Sydney Olympic Games and a member of the Selection Committee of the NOC Belgium for the Beijing Games in 2008.
• Paula Vanhoovels: sports co-ordinator at the VAL (Flemish Athletics League) and responsible for the integration within the federation
• Jan Verstuyft: doctor, representing the NOC Belgium
• Sébastien Xhrouet: retired Paralympic athlete who won three silver medals in swimming in the '90s (Games of Barcelona and Atlanta)
The Secretary-General of NPC Belgium, Anne d'Ieteren, chaired the Selection Committee. Ellen Volckaert, sports director of the Belgian Paralympic Committee, and Anne d'Ieteren participate without voting rights.
At London 2012, Belgium had a team of 40 athletes and finished the Games with seven medals overall, including three golds.