New Zealand Equestrian Team Named For London 2012 Paralympic Games
13.04.2012
Paralympics New Zealand (PNZ) and Equestrian Sports New Zealand (ESNZ) have named the first two athletes to represent the nation at the London 2012 Paralympic Games.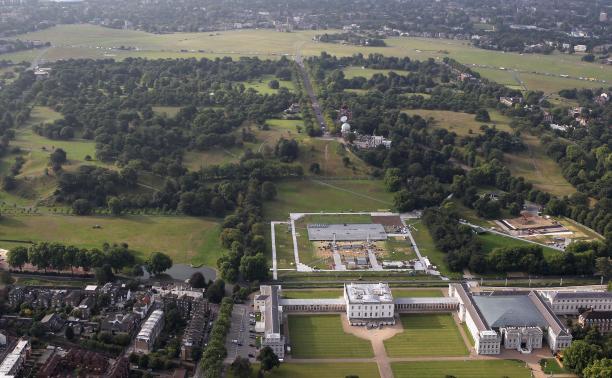 Aerial view of Greenwich Park which will host equestrian events during the London 2012 Paralympic Games
© • Getty Images
Related Images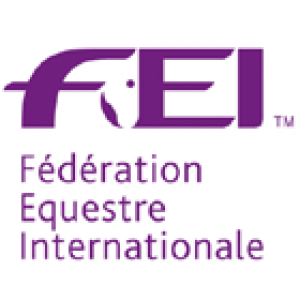 Logo International Equestrian Federation (FEI)
Related Press Releases

Related Documents
"I was never going to give up horses, and once I started riding again, I realized that maybe I could compete again and it has just grown from there."
Para-Dressage riders Rachel Stock (Pokeno) and Anthea Gunner (Rangiora) are the first New Zealand equestriennes to make the Paralympics in 8 years, since Jayne Craike at Athens in 2004.
More sports are set to release selections over the next couple of months, with the entire team named at in early July.
Chief Executive of Paralympics New Zealand, Fiona Allan, was delighted to announce the first team members.
"The Paralympic Games are the pinnacle of Paralympic sport globally and I have no doubt Rachel and Anthea will do all of New Zealand proud when they take on the world in London," she said.
For grade three Para-Equestrian rider Rachel Stock getting the official nod to go to the London Paralympics is the first credible step in her dream of "actually bringing home that medal".
The 40-year-old mother of two from Pokeno has been years in working towards her ultimate goal.
"New Zealand is giving us every opportunity, and now it is down to Ricky (her horse Bates Rimini Park Emmerich) and I," said the woman who made history in the 2010/2011 season winning every New Zealand para championship title, a feat she repeated for the 2011/2012 season.
"I have immense confidence that Ricky will bring home a medal."
And she's not just chasing any medal – it's gold all the way.
"Just how good he is was reiterated by top FEI judges recently which has made me dig deeper and try so much harder. He just continues to improve every day."
That's saying something when his marks are already cracking 70 percent making her a good medal prospect.
Anthea Gunner is still coming to terms with being officially named in the New Zealand team.
The 30-year-old from Rangiora, who was injured in a horse accident in 2006, has had a rapid rise to the top. After being paralyzed from the waist down she bought her horse Huntingdale Incognito in late 2007 and started competing in early 2008.
The former eventer and show jumper is thriving in the world of Para-Equestrian where she competes at grade two level.
"I was never going to give up horses, and once I started riding again, I realized that maybe I could compete again and it has just grown from there."
Such is her love of horses that she – and fiancé of seven years Aaron Dixon – shelved wedding plans a couple of years ago, and put in a dressage arena instead. It's paid big dividends for the couple.
Gunner and her horse Incognito headed to Australia late last year and produced more sterling results.
"He handled it like a pro and since then our marks have just kept on going up. To be named is just amazing. I knew we had done all that we needed to but just didn't really think it would happen!"