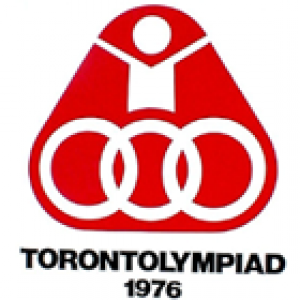 Canada
04 - 12 August 1976
Countries: 40
Athletes: 1,657
Sports: 13
Top 5 Medals Table

Top 5 Medals Table

| Pos. | Countries | Gold medals amount | Silver medals amount | Bronze medals amount |
| --- | --- | --- | --- | --- |
| 1 | USA | 66 | 44 | 45 |
| 2 | NED | 45 | 25 | 14 |
| 3 | ISR | 40 | 13 | 16 |
| 4 | GER | 37 | 34 | 26 |
| 5 | GBR | 29 | 29 | 36 |
Read more...

about Results following the link
While several countries withdrew from the 1976 Paralympic Games due to the participation of South Africa, amputees and visually impaired athletes were included in the programme for the first time ever. A total of 261 amputees and 187 visually impaired athletes took part in the Games.
Organising the sport classifications became more complicated, and it was becoming clear than an international body was needed to oversee and organise a multi-disability Paralympic Games.
SPORTS
Thirteen different sports were showcased in Toronto, with a number of new athletes being that amputees and those who were visually impaired could now participate in the Paralympic Games.
Archery Para athletics Dartchery Goalball Shooting Para sport Snooker Para swimming Table tennis Weightlifting Wheelchair basketball Wheelchair fencing
OPENING CEREMONY
Nearly 24,000 spectators cheered on the athletes at the Woodbine racetrack during the Opening Ceremony on 3 August.
MEDALS
The USA swept the podium with a total of 155 medals – 71 more than the Netherlands, who finished second in the medal tally. Israel finished third and Germany finished fourth.
OUTSTANDING PERFORMANCES
Canadian Arnie Boldt, an 18-year-old single-leg amputee gave a memorable performance, underlining the first time amputee athletes participated in the Games. He won the high jump with a 1.86m jump and the long jump with a mark of 2.96m.
USA wheelchair racer David Kiley set a new world record in the 100m dash with a time of 19 seconds. He then set a new world record in the 800m with a time of 2:47 minutes and the 1,500m with a time of 5:32 minutes. He was also a member of the USA's wheelchair basketball squad that defeated Israel in the gold-medal match.
As a nation, the Netherlands demonstrated its strength in the pool, taking home 36 gold medals in swimming.
ATTENDANCE AND COVERAGE
Because suitable lodging could not be arranged in the immediate area of events, school buses were hired and loading docks were constructed to transport the athletes from the event venues to their accommodations.
For the first time, television coverage of the Paralympics was broadcasted daily to more than 600,000 viewers in the Southern Ontario area. This was a major breakthrough for the Paralympic Movement.
CLOSING CEREMONY
The Closing Ceremony that ended the colorful nine-day event, held on 11 August, took place at the Centennial Park Stadium before a crowd of 5,000 spectators.