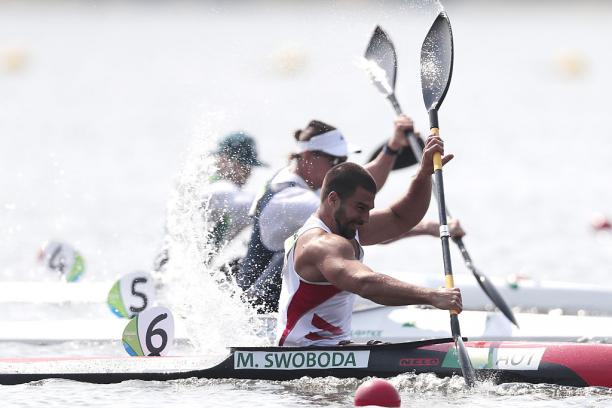 Canoe
The world's top canoers hit Paralympic waters for the first time in history at Rio 2016.
The sport is exactly like canoeing for able-bodied athletes, allowing those with physical impairments at all levels to enjoy the sport.
Watch Paralympic Sports A-Z: Canoe video.
Here are some quick hits about Para canoe:
The boats
The two main boats are the kayak and va'as boats. Whilst the kayaks are the main Para canoe boats and are propelled by a double-blade paddle, the latter are outrigger canoes propelled by a single-blade paddle. Only kayaks were contested at Rio.
Classification
Athletes are put into one of the three categories – KL1, KL2 or KL3, according to the abilities they have. The larger the number, the less severe an impairment an athlete has.
Six Paralympic medal events
Athletes will race against each other on kayaks over a 200m course for both men and women in KL1, KL2 and KL3 classes.
A bit of history…
Para canoe is a young sport which developed during the start of the century thanks to big efforts of the sport's governing body International Canoe Federation (ICF) and the International Va Federation (IVF), who both pushed for the inclusion of Para canoe within abled-bodied competitions.
In 2009, the ICF organised the first Para canoe showcase event, which was a big success. One year later, Para canoe had its first World Championships and was included into the Paralympic programme at the IPC Governing Board meeting in Guangzhou, China.
International Canoe Federation (ICF)

Type of data

Info data

©
Address
Avenue de Rhodanie 54, CH 1007 Lausanne, Switzerland
Phone
+41 21 612 02 90
Mail

info@canoeicf.com

Website

http://www.canoeicf.com

Main Contact
Simon Toulson