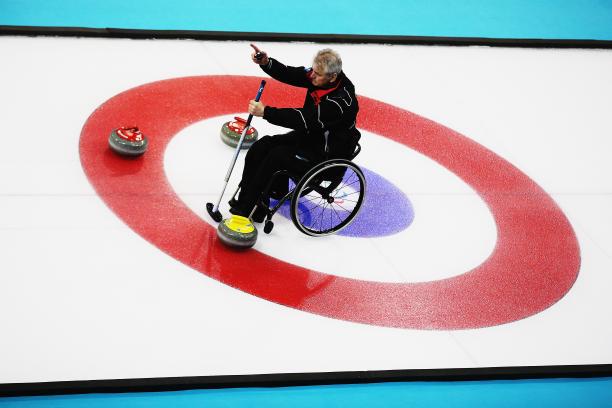 Wheelchair curling
Wheelchair curling made its Paralympic debut in Torino in 2006.
The sport is open to male and female athletes who have a physical impairment in the lower half of their body, including spinal-cord injuries, cerebral palsy, multiple sclerosis and double-leg amputation.
Teams are comprised of both men and women, and the sport is now practiced in 24 different countries.