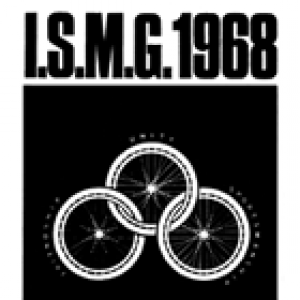 Israel
04 - 13 November 1968
New sports: 2 - Lawn bowls and Women's Wheelchair Basketball
Countries: 29
Athletes: 750
World Records: 20
Paralympic Games Records: 20
Medal events: 181
Sports: 10
Top 5 Medals Table

Top 5 Medals Table

| Pos. | Countries | Gold medals amount | Silver medals amount | Bronze medals amount |
| --- | --- | --- | --- | --- |
| 1 | USA | 33 | 27 | 39 |
| 2 | GBR | 29 | 20 | 20 |
| 3 | ISR | 18 | 21 | 23 |
| 4 | AUS | 15 | 16 | 7 |
| 5 | FRA | 13 | 10 | 9 |
Read more...

about Results following the link
Originally, the idea was to pair the 1968 Paralympic Games with the Olympic Games in Mexico City. However, two years prior, the Mexican government backed out of the commitment to host the Paralympics because of technical difficulties.
As everyone wanted to keep the Paralympic Movement going, Sir Ludwig Guttmann accepted the invitation of the Israeli government and the ILAN Society (an Israeli organisation for individuals with physical impairment) to host the 1968 International Stoke Mandeville Games at Ramat Gan, near Tel Aviv.
Israel's offer to host the Games was motivated by its wish to mark the 20th anniversary of its independence.
SPORTS
Under the direction of Gershon Huberman, the sports programme was enlarged considerably from 1964 in Tokyo. New events such as Lawn Bowls, Women's wheelchair basketball and the 100m wheelchair race for men were introduced. Changes in the classification systems for Athletics, wheelchair basketball and swimming were also made.
Archery Para athletics Dartchery Lawn Bowls Snooker Para swimming Table tennis Weightlifting Wheelchair fencing Wheelchair basketball
OPENING CEREMONY
The Opening Ceremony was held on 4 November at the Hebrew University Stadium in Jerusalem before a crowd of 10,000. The Games were declared open by the Deputy Prime Minister, Yigal Allon.
OUTSTANDING PERFORMANCES
At age 25, Italy's Robert Marson was proclaimed the outstanding athlete of the Games. After having won two gold medals in field events in the 1964 Tokyo Games, he broadened his participation to swimming and fencing. He won an astounding 10 gold medals in 1968 – three in field events, three in swimming and four in fencing.
Australian Lorraine Dodd set three records in her classification – 25m backstroke, 25m freestyle and 25m breaststroke - all on the same day.
Ed Owen, a 20-year-old from USA, swiped two golds in athletics, two in swimming, a silver in wheelchair basketball and a bronze in javelin.
In the men's wheelchair basketball final, Israel defeated USA, 47-37, under the leadership of captain Baruch Hagai.
CLOSING CEREMONY
The Closing Ceremony, held on 13 November, took place at the Tel Aviv Fairgrounds and was attended by Deputy Prime Minister Allon.