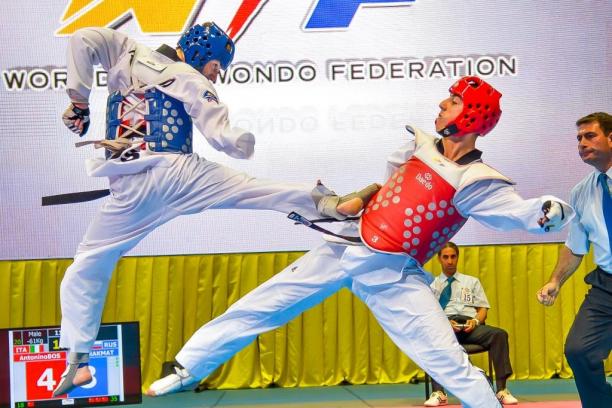 Taekwondo
Taekwondo was introduced as a full member of the International Paralympic Committee in 2015 and will make its Paralympic debut at Tokyo 2020.
World Taekwondo (WT), the sport's governing body, began developing the kyorugi (sparring) discipline for Para athletes in 2005. Since 2013, poomsae (martial art forms) is being developed as a competition format for athletes of all impairments.
In the Paralympics, athletes will compete in kyorugi (limb impairments and athletes with an arm amputation).
In 2009, the first WTF Para Taekwondo World Championships were held in Baku, Azerbaijan. The fifth edition of the World Championships held in 2014 in Moscow, Russia, featured 120 athletes from 37 countries – its biggest championships.
As of June 2015, 97 athletes from 23 countries and three regions have taken part in three world ranking competitions, with expectations for the number of participants to rise with the four world ranking tournaments remaining in 2015.
World Taekwondo (WT)

Type of data

Info data

©
Address
World Taekwondo, Avenue de Rhodanie 54, Lausanne1007, Switzerland
Phone
+41 21 6015013
Mail

para-tkd@wtf.org

Website

http://www.worldtaekwondo.org/

Main Contact
Mr. Olof Hansson