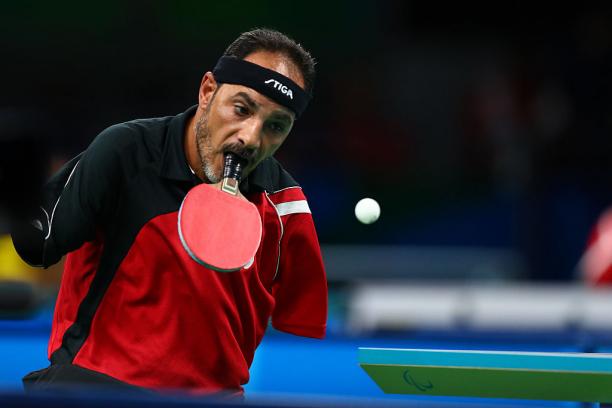 Table tennis
Table tennis was included in the first Paralympic Games in Rome in 1960 and is now estimated to have over 40 million competitive players and millions of recreational players.
Para table tennis is the third largest Paralympic sport in terms of athlete numbers and is practiced in more than 100 countries. The sport is governed by the International Table Tennis Federation through the International Para Table Tennis Committee (IPTTF).
Athletes from all physical impairment groups, aside from the visually impaired, are allowed to compete in standing or sitting classes. Intellectually impaired athletes can also compete.
Men and women can participate in individual, doubles or team events, and matches consist of five sets of 11 points each, and are played in a best-of-five format.
At the Rio 2016 Paralympic Games, 276 athletes competed in 29 medal events.
Watch Paralympic Sports A-Z: Table Tennis video.
The International Table Tennis Federation (ITTF)

Type of data

Info data

©
Address
Avenue de la Rhodanie, 58 / Lausanne, 1007 Switzerland
Phone
0041 21 3407090
Mail

rcalin@ittfmail.com

Website

http://www.ittf.com/

Main Contact
Raul Calin