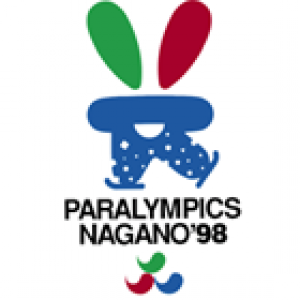 Japan
05 - 14 March 1998
Countries: 31
Athletes: 562
Medal events: 34
Sports: 5
Spectators: 151,376
Top 5 Medals Table

Top 5 Medals Table

| Pos. | Countries | Gold medals amount | Silver medals amount | Bronze medals amount |
| --- | --- | --- | --- | --- |
| 1 | NOR | 18 | 9 | 13 |
| 2 | GER | 14 | 17 | 13 |
| 3 | USA | 13 | 8 | 13 |
| 4 | JPN | 12 | 16 | 13 |
| 5 | RUS | 12 | 10 | 9 |
Read more...

about Results following the link
TORCH RELAY
A total of 754 relay runners covered 118.1km during the torch relay, which made courtesy calls to six different major cities in Japan.
OPENING CEREMONY
The theme of the Opening Ceremony was "Hope," because the Nagano Games marked the first Winter Paralympics held in Asia, as well as the last Paralympics of the 20th century. The theme originated from a painting entitled, "Hope," by Frederic Watts, which expresses hope generating from despair and difficulty.
MEDALS
While Norway finished atop the standings with 13 golds, Germany put on quite a performance of its own, garnering a total of 38 medals – 16 of which were silver. USA, host nation Japan and Russia rounded out the top five.
OUTSTANDING PERFORMANCES
In ice sledge hockey, Norway defeated Canada, 2-0, in the gold-medal match.
ATTENDANCE AND COVERAGE
The Nagano Games demonstrated a rising media and public interest in Paralympic Winter sports. A total of 151,376 spectators was recorded during the Games, while 1,468 media representatives covered the event. The official Games website recorded a total of 7.7 million hits during that span, with 1 million hits rolling in on the first and second day of competition.
CLOSING CEREMONY
The Closing Ceremony focused on legacies that stem from hope, and thus it was full of performers and an original origami crane project.