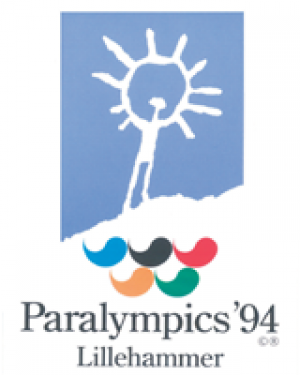 Norway
10 - 19 March 1994
Countries: 31
Athletes: 471
Sports: 5
Volunteers: 900
Top 5 Medals Table

Top 5 Medals Table

| Pos. | Countries | Gold medals amount | Silver medals amount | Bronze medals amount |
| --- | --- | --- | --- | --- |
| 1 | NOR | 29 | 22 | 13 |
| 2 | GER | 25 | 21 | 18 |
| 3 | USA | 24 | 12 | 7 |
| 4 | FRA | 14 | 6 | 11 |
| 5 | RUS | 10 | 12 | 8 |
Read more...

about Results following the link
SPORTS
A total of five sports were included in the Paralympic Games, and it was the debut of ice sledge hockey on the world stage.
Para alpine skiing Para biathlon Para cross-country skiing Ice Sledge Racing Para ice hockey
TORCH RELAY
Starting 4 March, the Paralympic torch was carried through 10 different cities in Norway, including Oslo and Hamar, before it returned to Lillehammer. At each stopping place, the torch was met with festivities and celebrations.
OPENING CEREMONY
At the Opening Ceremony on 10 March, the delegations were officially welcomed to Norway by Queen Sonja. The Paralympic flame was lit by Helge Bjornstand and the athlete's oath was taken by Cato Zahl Pedersen.
MEDALS
The Norwegians took home 64 medals, including 29 golds. Germany was a close second, followed by the USA, France and Russia.
OUTSTANDING PERFORMANCES
Skier Ranghild Myklebust of Norway had an outstanding performance throughout the games, winning five golds, two silvers and two bronze in biathlon, cross-country skiing and ice sledge racing.
Sweden defeated Norway, 1-0, in sudden death in the ice sledge hockey gold-medal match.
CLOSING CEREMONY
The Closing Ceremony provided a fitting end to the two weeks of competition, as artist Sissel Kyrkjebo kept everyone in the audience spellbound and then the torch was ultimately extinguished.