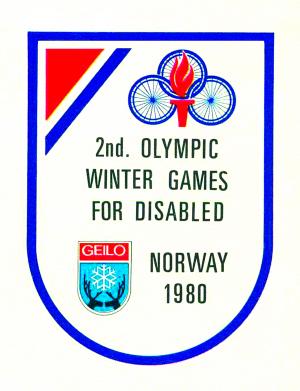 Norway
01 - 07 February 1980
Countries: 18
Athletes: 229
Sports: 3
Top 5 Medals Table

Top 5 Medals Table

| Pos. | Countries | Gold medals amount | Silver medals amount | Bronze medals amount |
| --- | --- | --- | --- | --- |
| 1 | NOR | 23 | 21 | 10 |
| 2 | FIN | 15 | 7 | 12 |
| 3 | AUT | 6 | 10 | 6 |
| 4 | SWE | 5 | 3 | 8 |
| 5 | SUI | 4 | 2 | 3 |
Read more...

about Results following the link
The success of the first Paralympic Games led to a second, in which there was a 40 percent increase in participation. All classes of athletes with physical impairment were now allowed to participate.
SPORTS
Ice sledge racing was introduced as a new sport, putting three sports on the programme in Geilo. Women competed in distances of 100m, 500m and 800m, while men competed in distances of 100m, 500m and 1,500m. On top of that, a demonstration event in sledge downhill racing was held at the Games.
Para alpine skiing Para cross-country skiing Wheelchair curling
OPENING CEREMONY
The Norwegian Sports Organization for the Disabled, today's National Paralympic Committee in Norway, held a large, colorful ceremony.
MEDALS
Host nation Norway finished atop the medal standings with an astounding 23 golds, while Finland finished in second with 15. Austria, Sweden and Switzerland rounded out the top five in the medal standings.
OUTSTANDING PERFORMANCES
Sledge Racer Mjassund Oejen of Great Britain won all three competitions in her classification, and was the star of the Games.