WHEELCHAIR BASKETBALL

Thomas Boehme
24 June 1991 Bayreuth, Germany
LATEST TRIUMPHS:

2017, 2015 European Championships – Bronze

2011 European Championships – Silver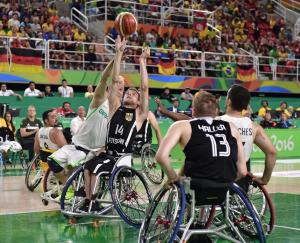 Thomas Boehme is responsible for orchestrating the German offense that is among the top men's programmes in Europe. But after a 13th place finish at their home 2018 World Championships in Hamburg, Boehme would be among the team's leaders to build up ahead of the Tokyo 2020 Paralympics.
He was part of the national team that captured bronze at the 2015 European Championships and thus qualified for Rio 2016. Those were his second Paralympic Games.
He was named on the All Star Five at the 2015 European Championships.