WPP's Sir Martin Sorrell to headline Sochi 2014 Campus
25.10.2013
Sochi 2014 Campus will incorporate Games Experience Programme and Observers Programme at Sochi 2014.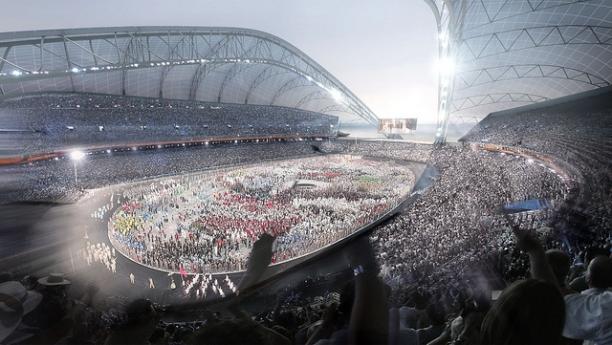 "Fisht" Olympic Stadium has a capacity of 40,000 seats for the Sochi 2014 Paralympic Games
© • Sochi 2014
By IPC
Related Images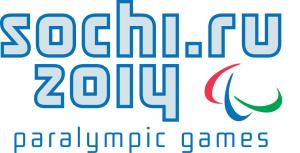 © • Sochi 2014
Related News
Sir Martin Sorrell, CEO of WPP, the world's largest communications group, has been confirmed as the headline presenter at the IPC Academy Campus 2014 which will take place in Sochi, Russia during next March's 2014 Paralympic Winter Games.
Widely regarded as one the world's most influential decision makers in business and marketing, Sir Martin will present the opportunities that the Paralympic Movement offers communities throughout the world both now and in the coming years.
Joining him on the roster of presenters, which has been published at www.ipcacademycampus.com, will be five-time Paralympian Todd Nicholson, Chair of the IPC Athlete's Council, who will give a personal perspective on what it is like to participate at a Paralympic Games as an Ice Sledge Hockey player.
Taking place between 11-15 March during the Sochi 2014 Winter Paralympic Games, the IPC Academy Campus targets major event organisers and provides unprecedented behind the scenes insights in to the planning and operation of the Paralympic Winter Games. It follows a highly successful edition held last year during the London 2012 Paralympic Games.
The Campus is split into two distinct sections, the Games Experience Programme (GEP) and the Observers Programme.
Designed specifically for those involved with the supply chain of major event delivery, including resort operators and governments, the goal of the Games Experience Programme is to provide a better understanding of the complex delivery requirements of a major event. Specifically, it aims to deliver a multi-stakeholder perspective of Games management by providing insights and privileged access to observe and understand core operating functions.
It is on the GEP that Sir Martin Sorrell will present on 12 March 2014. As a keen advocate of the Paralympic Movement, Sir Martin will give his view on how the Paralympic Games can grow in size and scale over the coming years.
The Observers Programme meanwhile, offers attendees the opportunity to meet and hear from Organising Committee function area managers, "client owners" and Venue General Managers in order to learn from their valuable expertise and experiences in planning for and delivering the Paralympic Winter Games. Furthermore it allows the observation of Games functions, provides an understanding of the physical Games environment and benefits from the commentary and analysis of Paralympic Games specialists (IPC staff and advisors).
The IPC Academy Campus 2014 will conclude with a cocktail function which will bring together all delegates from both programmes providing a unique networking opportunity in a relaxed, social environment. The function has been added to the Sochi 2014 Campus due to popular demand and will be hosted on the evening of Thursday 13th March.
The closing date for registration on the IPC Academy Campus 2014 is midnight (GMT) on 14 November 2013
For more information, please contact Sue Whitworth: swhitworth@worldacademysport.com