Work starts on Deodoro Olympic Park, the second largest Rio 2016 venue cluster
04.07.2014
Venues in the Deodoro will host four Paralympic sports in 2016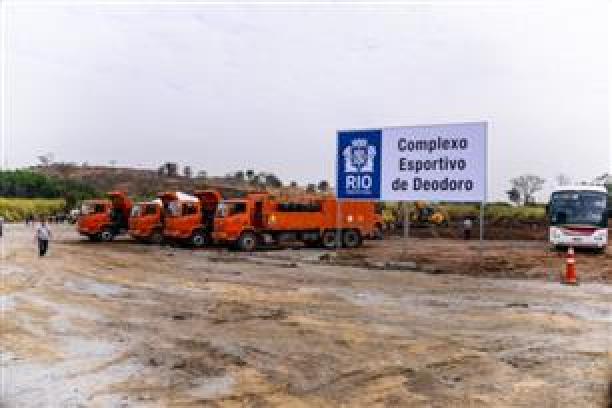 Trucks and diggers have moved in to start work on Deodoro Olympic Park
© • Rio 2016 | Alex Ferro
By Rio 2016
Rio's city government announced on Thursday (3 July) that work has begun on the construction of Deodoro Olympic Park, the second largest cluster of Rio 2016 Games venues.
Three of the nine venues in the complex already exist, a legacy of the 2007 Pan-American Games and the 2011 World Military Games. Deodoro will host 11 Olympic and four Paralympic sports when Rio stages the first edition of the Games in South America.
"This is a very important day," said Rio 2016 President Carlos Nuzman. "We are very proud to see work start on Deodoro Olympic Park. It underlines the important legacy that the Pan-American Games left to Rio, and the new confidence in the success of the Rio 2016 Olympic and Paralympic Games. Today, Brazil has a highly positive image due to the FIFA World Cup and I'm certain that our Games will be no different."
For the tender process, the Deodoro site was divided into two regions, separated by a railway line, and work is set to be completed in the first half of 2016.
Four Paralympic sports – shooting, equestrian, football 7-a-side and wheelchair fencing will be hosted at the Deodoro.
With work well underway on the main Olympic Park, in Barra da Tijuca, preparations are gaining momentum with just over two years to go until the Games.