VISTA 2019: Abstract deadline extended
01.02.2019
Authors can still submit their research papers for September's scientific conference in Amsterdam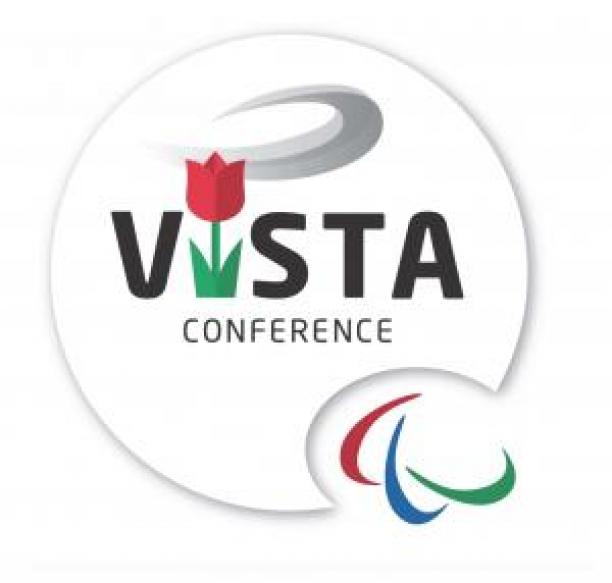 © •
By IPC
The International Paralympic Committee (IPC) has extended the deadline to submit abstracts for its VISTA 2019 scientific conference until 15 February.
Interested participants have the opportunity to present their research papers in front of many of the world's leading sports scientists and experts in Paralympic sport, who will gather in Amsterdam, Netherlands, from 4-7 September.
Among the big names in attendance are three keynote speakers who were recently revealed: Leslie Swartz from South Africa, Nick Webborn from Great Britain and Marjan Olfers from the Netherlands. The trio will share their insight into topics relating to their expertise in development, medicine and law in the Paralympic Movement.
The conference theme is "Healthy and Fit for Optimal Performance," and categories for abstract submission are:
- Socio-economic determinants of Paralympic participation and success
- Evidence-based classification
- Athlete health and well-being
- Integrative approaches to the preparation of Paralympic athletes
- Technology and engineering
- Athlete and coach education
- other
Participants have until 15 February, 23:59 GMT, to submit their abstracts (only in English). Information on the format of accepted abstracts is available at the VISTA registration portal, and details on how to access the registration portal are available on the VISTA 2019 website. All authors will be notified about the acceptance or rejection of the abstract in May 2019.
REGISTRATION REMINDER
Additionally, attendees registering before 1 June 2019 can take advantage of an early bird registration fee of EUR 375. Students can book their places for EUR 250 until 1 June and all registering delegates can take advantage of a special discounted accommodation rate at the Novotel Amsterdam City Hotel.
Further registration details are available on the VISTA 2019 website.
VISTA is designed to promote and advance the mission, goals, objectives and reputation of the IPC. It also provides a platform for the academic world to meet with athletes and professional experts in the field of sport for athletes with an impairment.
It provides a forum for exchanging the latest information, research and expertise related to the Paralympic Movement and promotes cross-disciplinary interaction between sport scientists, athletes, coaches, administrators and the media.