Vancouver Sees Upcoming Success at Project Review
29.06.2009
The International Paralympic Committee (IPC) completed its fourth official Project Review of the Vancouver 2010 Paralympic Winter Games in the host city last week from 23-25 June, disclosing various strategies which are being carried out and implemented to assure success next March.
By IPC
Related Images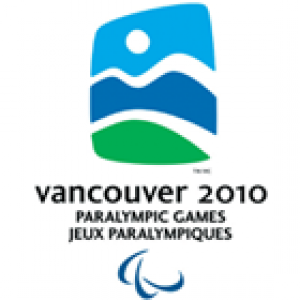 Logo Vancouver 2010
In the series of high-level meetings, representatives from the IPC, including IPC CEO Xavier Gonzalez, received an updated overview from different VANOC departments about various topics including research projects, communications strategies and media operations. Additionally, the first discussion on the mobility repair centre took place, which included details on the location and overall setup.
Marketing of the Games was also elaborated upon, with themes like the Torch Relay, ticketing sales, and sponsorship, which revealed that all top sponsors of the International Olympic Committee (IOC) have acquired Paralympic rights. Broadcasting was shown to be well underway, with unprecedented coverage expected from familiar stations like Canada's CTV, who plan to broadcast more than 50 hours.
Further details regarding competitions were presented, and current facts like the selling out of the Ice Sledge Hockey gold medal game were positively received.
The IPC will hold its next Vancouver Project Review at the end of the year, from 14-15 December.
The Vancouver 2010 Paralympic Winter Games will take place from 12-21 March 2010, with approximately 600 athletes from 45 countries expected to compete in five sports: Alpine Skiing, Biathlon, Cross-Country Skiing, Ice Sledge Hockey and Wheelchair Curling.
A total of 250,000 tickets have been available on a first come, first serve basis. They are currently being sold in real-time and there is not a random lottery process for any Paralympic event. Paralympic fans do have the opportunity to buy tickets for every event, however some events have limits on the number of tickets available to purchase.
For complete and updated information on the Vancouver 2010 Paralympic Winter Games, as well as ticket sales and prices, please visit www.vancouver2010.com.