TechnoAlpin named World Para Snow Sports official supplier
30.04.2019
Snow making technology to support major Championships until 2022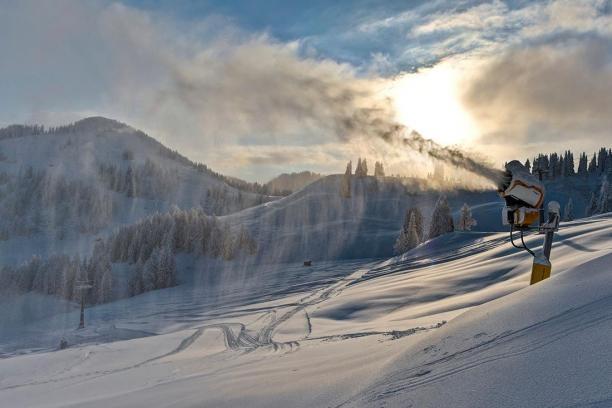 TechnoAlpin's snow making technology is used in World Para Snow Sports major Championships
© • TechnoAlpin
By World Para Snow Sports
World Para Snow Sports has announced TechnoAlpin as the official supplier for all major Championships until 2022.
TechnoAlpin is the world's leading manufacturer of snow making technology providing ideal competition conditions and an essential support for events' organisers.
The South-Tyrolean company has been the official supplier of several World Para Snow Sports Championships in recent years. Since the season 2018/19, the cooperation has been extended to the entire Para alpine skiing, Para Nordic skiing and Para snowboard World Cup season.
This year, the company has already supported three World Championships: the Para Alpine Worlds in Kranjska Gora, Slovenia, and Sella Nevea, Italy, in January; the Para Nordic Worlds in Prince George, Canada, in February; and the Para Snowboard Worlds in Pyha, Finland, in March.
"We are very pleased to officially announce this partnership with TechnoAlpin. We have counted with their support in World Championships since 2017 and we value the investment and contribution of TechnoAlpin to our sports," Dimitrije Lazarovski, Head of World Para Snow Sports, said.
"For us it is very important to have TechnoAlpin as a partner on board providing perfect conditions to athletes and organisers. We look forward to continuously developing our collaboration."
Erich Gummerer, Managing Director of TechnoAlpin, said:
"TechnoAlpin has always set itself the goal of guaranteeing snow of the highest quality for every winter sports enthusiast worldwide. That's why we are proud to continue our partnership with World Para Snow Sports and to support Para sports with our expertise."
Lillehammer, Norway, will host the next World Championships in 2021. It will be the first time the same city organises the Para Alpine Skiing, Para Nordic Skiing and Para Snowboard Worlds.