Registration open for women´s blind football event
17.12.2016
It will consist of a training camp and a tournament, and will take place in Vienna, Austria, from 3-7 May 2017.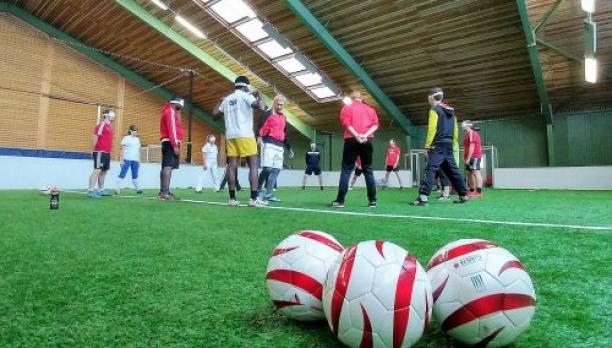 A female trainer coaches blind players in Vienna, Austria.
© • IBSA
By IBSA
The International Blind Sports Association (IBSA) Blind Football Committee has opened registration for a women´s blind football event to be held in Vienna, Austria, between 3-7 May 2017.
The event is open to blind female players and female and male coaches, referees, support staff, etc., from all IBSA member countries worldwide.
It is the main event of the UEFA-backed IBSA Blind Football Development Project Europe for the season 2016-2017, and will consist of a training camp followed by a tournament.
Training will be under the supervision of qualified and experienced blind football coaches. Referee training will also be provided.
Participants from Europe will be provided local transport, meals and accommodation free of charge, and only need to cover their own travel expenses. Participants from outside Europe should contact football.eurdev@ibsasport.org for more information.
The registration period is open until 1 February 2017.
More information can be found on IBSA´s website.