PyeongChang 2018: Para ice hockey flash quotes day 5
14.03.2018
Reaction to the first matches for 5th to 8th places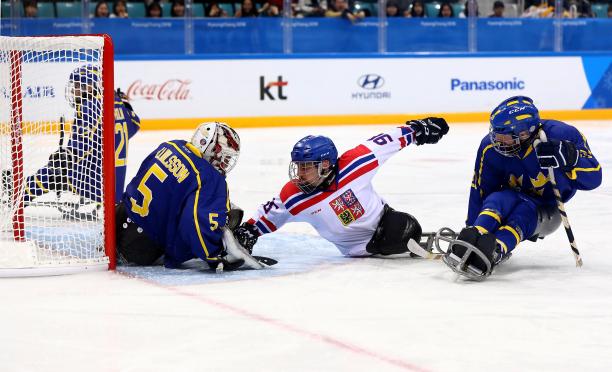 Czech Republic and Sweden contested the first match of day five
© • Getty Images
Niklas INGVARSSON (SWE)
On Sweden's effort:
"I think we played the best game we have played in a long, long time. I am very proud of the team."
On their next game, which will decide who finishes in seventh place or last overall:
"Our goal is to finish better than we did in Vancouver (last in 2010) and Sochi (last in 2014) and we can still achieve our goal.
"We will be sad for a couple of hours and then we will reload."
Michal GEIER (CZE)
On scoring the winning goal in the penalty shots:
"I was thinking to go from right to left and then back and then shoot, and I had enough space to do it and the shot went in."
On a slow start by the Czechs:
"There were a lot of mistakes and our defence was not very good. Every mistake we made, they punished us."