Para sports at the centre of Sport Technology Congress in Israel
20.09.2017
Eighth edition of the APCST is set to take place in Tel Aviv from 15-19 October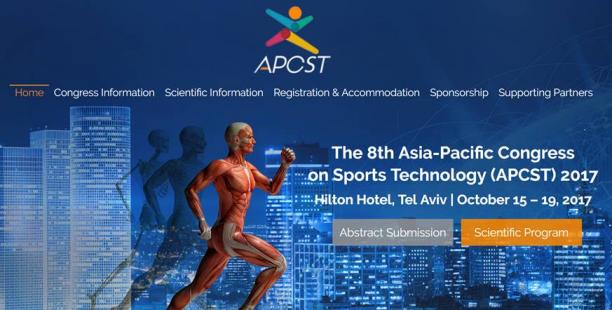 8th Asia-Pacific Congress on Sport Technology to feature Paralympic sports.
© • NPC Israel
By NPC Israel
Paralympic sports will be an important part of the 8th Asia-Pacific Congress on Sport Technology (APCST), set to take place in Tel Aviv, Israel, from 15-19 October.
As part of the APCST 2017 programme, with the collaboration of the Israeli Paralympic Committee, the second day (16 October) will be devoted entirely to Paralympic sports technologies.
For that reason, Paralympic athletes, coaches, researchers, officials and manufacturers of Paralympic sports' equipment and technologies are invited to the event. Dr. Daniel Theisen will be the main speaker during the session about Paralympic sports.
The programme on 16 October will conclude with an Athletes' panel with Israel's medallist at the Rio 2016 Paralympic Games Doron Shaziri (shooting Para sport), Moran Samuel (rowing) and Inbal Pezaro (Para swimming), who will moderate the panel.
More information can be found on the Congress' website.
For further questions, please contact Dr. Osnat Fliess Douer on e-mail o_fliess-douer@wincol.ac.il