Para powerlifting develops in Africa
18.10.2018
Educational courses for 12 countries delivered in Ethiopia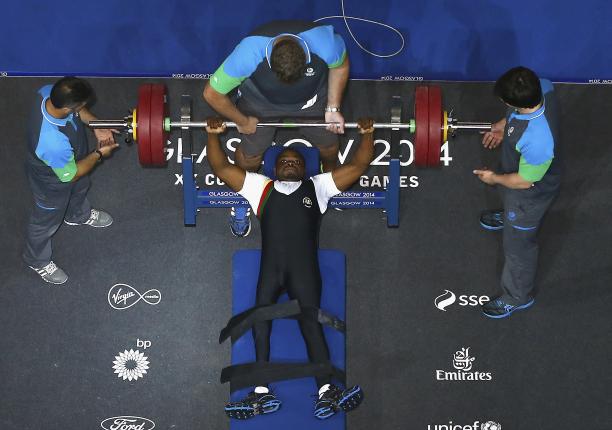 Cameroon's powerlifter Maurice Francis Biwole Nkodo
© • Getty Images
By World Para Powerlifting
African athletes, coaches and technical officials received Para powerlifting training at sport technical courses held in Addis Ababa, Ethiopia, between 25 and 27 September.
The training camp was organised with the support of the Agitos Foundation.
It had participants from Burundi, Cameroon, Central African Republic, Comoros, Congo, Democratic Republic of the Congo, Ethiopia, Kenya, Madagascar, Rwanda, Somalia and Uganda.
Attendants learned theory and also did practical applications of the sport.
"It was fantastic to work with those attending to develop capacity in Para powerlifting in their home countries," World Para Powerlifting Educator and Technical Official Azzam Al-Zubi said.
"Para powerlifting is popular in the African region so more countries practising the sport will only help sustain this," he added.
Burundi's coach Chantal Ndayongeje was one of the participants in Ethiopia and said he is looking to apply with his athletes everything he learnt.
"I learnt many things from the courses: talent identification, training techniques and competition strategies. I'm motivated to return home and head to training with my athletes."