Mao Jingdian relaxed ahead of Asian Championships
18.08.2017
Chinese athlete looks forward to playing on home table tennis courts.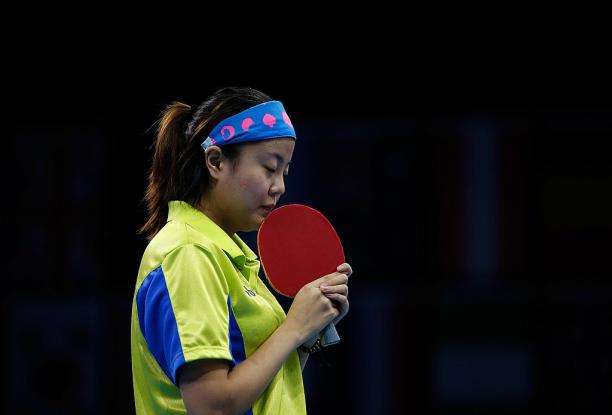 Two-time Paralympic champion Mao Jingdian
© • Getty Images
By Sophie Feng | For the IPC
Two-time Paralympic champion Mao Jingdian hopes to capture her fourth singles title when the International Table Tennis Federation (ITTF) Para Table Tennis Asian Championships, which begin 23 August in Beijing, China.
"All I want is a good result. And by good result, I really mean winning," she stated determinedly.
The class 8 athlete has only lost four matches competing internationally in her category, and is confident entering the Championships.
"All I want is a good result. And by good result, I really mean winning."
"I am not too nervous, I am well-rested and I have not been going out much, so I think I am at a good place physically and mentally," she said.
For the Beijing native, competing in her hometown is not as exciting and nerve-wracking as it once was. The 22-year-old fondly remembered having her friends come and support her at her first regional and provincial championships, bringing her flowers and making signs.
"I still will not let my parents come watch me play, because it would be too stressful, but I have been competing in Beijing for many years now, so I can use that experience to stay calm and focus on what is important," she added.
Mao credits her coach for keeping everyone on the Chinese national team in sync.
"Every athlete comes with a personality, and a coach has to tolerate all these personalities and get the best out of them. We spend more time with our coach than we do with our families, so his personality directly affects our performances," she explained.
Mao also believes establishing healthy veteran-newcomer relationships on the newly rebuilt team helps solidify them as an international force.
"We tell them to always pack snacks in their bag, because they will get hungry after warming up. We tell them what to do if they get nervous and how to cope if they feel insecure. It can even be giving form tips before a big match or sharing our superstitious rituals," she specified.
A fourth-year management student at the Shandong Normal University, she chooses to focus on her studies while playing for the university team during the academic semester. She has also opened a gym and considers table tennis to be more of an escape than a burden.
"I'm an optimist; I think table tennis at this point is mostly for my enjoyment. Of course, I still get angry when I lose, but I never dwell on my losses. I don't hold grudges. Table tennis brings me so much joy and always brings out the best in me."