Madrid 2018: Brazilian blind football team gets ready
20.04.2018
Reigning Paralympic and world champions train in Sao Paulo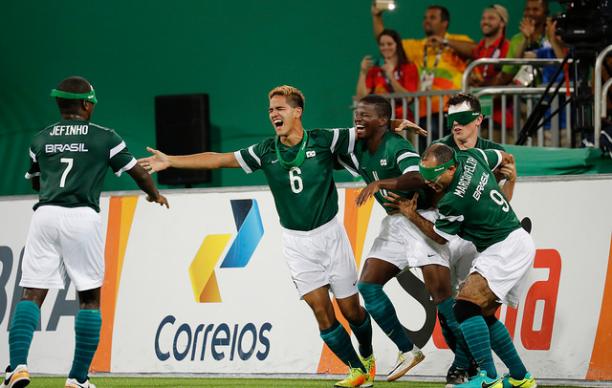 Brazil took blind football gold at their home Paralympics in Rio de Janeiro
© • Alaor Filho/MPIX/CPB
By CPB
Defending world champions Brazil are preparing at the Brazilian Paralympic Training Centre in Sao Paulo ahead of the International Blind Sports Federation (IBSA) Blind Football World Championships set to take place in Madrid, Spain, from 7-17 June.
The team is training outdoors so that the players can get used to the weather conditions they will most probably face in the Spaniard capital city in two months' time.
Blind football stars Jefinho and Ricardinho lead the squad of 21 players who are taking part in the trainings, including four goalkeepers and 17 field players – together with the Under-23 national team.
"We train outdoor during the mornings when it is not raining and it is warm to mirror the conditions we will play under during the World Championships and to reduce the risk of any injury. In the afternoon, we practice indoors because it is colder outside," said Head Coach Fabio Vasconcelos.
Last December, Brazil's 57-match unbeaten run came to an end after losing to arch-rivals Argentina on penalties in the Copa America final in Santiago, Chile.
But as the reigning Paralympic and world champions, Brazil will still start as favourites again at Madrid 2018.