Madrid 2018: 5 things to know about Mexico
30.04.2018
Nation will make their World Championships debut this year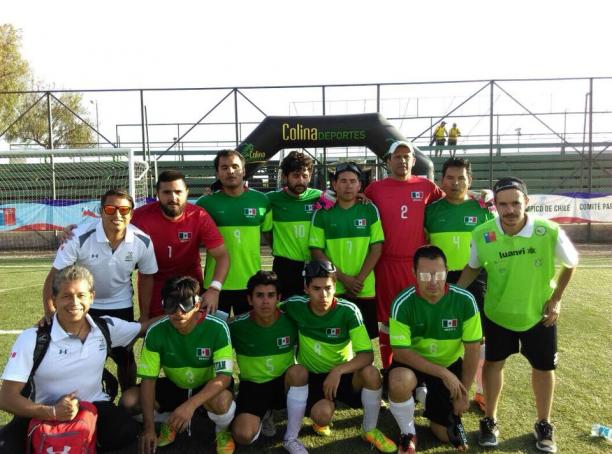 Mexico will make their World Championships debut at Madrid 2018
© • Getty Images
By IBSA
Mexico will be one of six teams, alongside Costa Rica, Mali, European champions Russia*, Thailand and Iran, making their debut at an International Blind Sports Federation (IBSA) World Championships in Madrid, Spain, between 7 and 17 June.
Here are five things to know about the Mexican team before the competition kicks off.
• The Mexican national team was formed in 2011 under the technical body of Topos Puebla.
• In the same year, Mexico made their introductory appearance on the international stage at their home Parapan American Games in Guadalajara, where they finished fourth. Four years later, they claimed Parapan American bronze in Toronto, Canada.
• Mexico made their Paralympic debut at Rio 2016, ending in seventh place after beating African champions Morocco 2-0.
• Mexico went to the 2017 Copa America in Chile with the intention of a top four finish to qualify for Madrid 2018. They finished fourth in the group stages, winning two out of five games. The Mexicans then lost to Colombia 3-0 in the bronze medal match, but their finish meant that they qualified for the Worlds for the first time.
• Jorge Lanzagorta, the tenacious striker who plays for Topos Puebla FC, will be the benchmark of the Mexican National Team. He is known for his strong left foot and ability to elude defenders with his quick dribbling.
The 2018 IBSA Blind Football World Championships will feature the world's best teams. As well as the title on offer the competition is also an important step on the road to the Tokyo 2020 Paralympics.
After the Opening Ceremony on 7 June, the group stages get underway on 8 June. The quarter finals and play-offs begin on 13 June with the final taking place on 17 June.
*Editor's note: The International Paralympic Committee suspended the Russian Paralympic Committee on 7 August 2016 for its inability to fulfil its IPC membership responsibilities and obligations, in particular its obligation to comply with the IPC Anti-Doping Code and the World Anti-Doping Code (to which it is also a signatory). As a result of the suspension, Russian athletes cannot enter IPC sanctioned events or competitions, including the Paralympic Games.