Madrid 2018: 5 things to know about Colombia
03.05.2018
Emerging blind football power looking to cause an upset in Spanish capital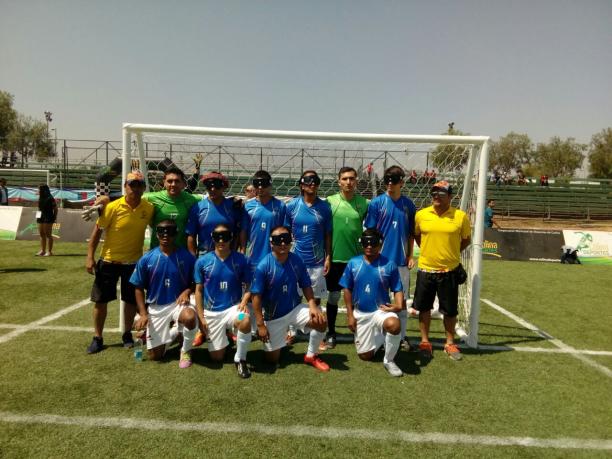 Colombia's blind football team are ranked No.11 in the world
© • Colombian Paralympic Committee
By Keon Richardson | For IBSA and the IPC
With the International Blind Sports Federation (IBSA) Blind Football World Championships fast approaching, check out five facts about the Colombian team, who are ranked 11th in the world rankings.
• The Colombian blind football national team was formed in 1992.
• Colombia made their World Championships debut in 1998, finishing in fourth place.
• Colombia were undefeated in the 2017 Copa América group stages, drawing against powerhouses Argentina and Brazil and scoring sixteen goals in total, but could not qualify for the final due to goal difference.
• They met Mexico in the bronze medal match. Jhon Eider Gonzalez claimed a hat-trick to hand Colombia a 3-0 win to reach third place and qualify for the World Championships.
• Gonzalez will be the player to look out for. He won the Best Player of the Tournament at 2017 Copa America. He also helped Colombia finish runners-up in the Bucovice Blind Football Cup in June 2017 by scoring seven goals in the tournament.
The 2018 IBSA Blind Football World Championships will feature 16 of the world's best teams. As well as the title on offer the competition is also an important step on the road to the Tokyo 2020 Paralympics.
After the Opening Ceremony and match on 7 June, the group stages get underway in earnest on 8 June. The quarter finals and play-offs begin on 13 June with the final taking place on 17 June.