Lasko-Celje 2018: Tough transition for Asian athletes
15.10.2018
Indonesia 2018 champions now turn focus to Worlds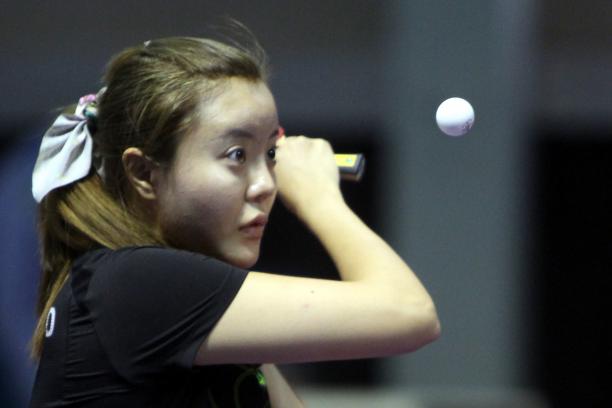 Mao Jingdian heads into the World Championships as the reigning Asian Para Games class 8 champion
© • INAPGOC
By Connor Craig-Jackson | For the IPC
Many of Asia's top Para table tennis stars have a tough three days to transition from the 2018 Asian Para Games in Indonesia to the World Championships that begin on Wednesday (17 October) in Lasko-Cejle, Slovenia.
These athletes will try to overcome their second opponent – jetlag – in the hope of winning another medal.
Men's competition
China's Paralympic champion Feng Pangfeng is fresh off beating Thailand's Glinbancheun Yuttajak 3-1 in the class 3 and looks set for his world title defence.
The class 4 top ranked Kim Young-Gun meanwhile is looking for his first world title in eight years and just managed to see off fellow South Korean Kim Junggil 3-2 in Jakarta.
Also pushed hard ahead of the Worlds was China's Cao Ningning, scraping past another South Korean Cheng Ming-Chih for the class 5 gold.
World No. 1 Yan Shuo from China remains on course for a first world title, taking the class 7 Asian Para Games title with a tight five-set victory over Thailand's Punpoo Chalermpong.
But Thailand will look to Rungroj Thainiyom for a Worlds gold after beating South Korea's Hong Kyu Park in straight sets for the class 6 prize in Jakarta.
Indonesian David Jacobs took a dominant victory on home soil in the class 10 and looks to repeat that in Lasko-Cejle, while China's Shuai Zhao began his campaign for a first world singles title by winning the class 8.
World No. 8 Jin Cheol Park sprang a surprise to medal in the class 2 and can show that was no fluke in Slovenia. Fellow South Korean Kim Gi Tae also surprised with the class 11 gold, as did China's Zhao Yi Qing in the class 9.
Women's competition
China's dominant class 8 world No. 1 Mao Jingdian cruised to Asian Para Games gold, and she looks to carry the momentum into Lasko-Cejle. Her compatriot Zhou Ying also looks strong ahead of the World Championships after an equally dominant win in Indonesia.
China's dominance was also emphasised by class 5 world No. 1 Zhang Bian after she picked up a smooth victory, with world No. 2 Xue Juan coming out on top in the women's class 1-3.
The class 11 saw China's Mui Wui Ng upset the higher-ranked Indonesian Ana Widyasari on home turf 3-2. World No. 6 Wang Rui will take the class 7 Asian Para Games gold with her to the Worlds, while Fan Lei came out on top in class 10.
Lee Kunwo of South Korea proved the only female athlete outside of China to win singles gold last week, as she gears up for the World Championships with gold in class 6.
The 2018 Para Table Tennis World Championships run from 17-20 October.