Katarina Roxon Kicks off Busy Canadian Paralympic Swimming Trials with Win
28.03.2012
Canadian Paralympic Swimming trials kicked off in Montreal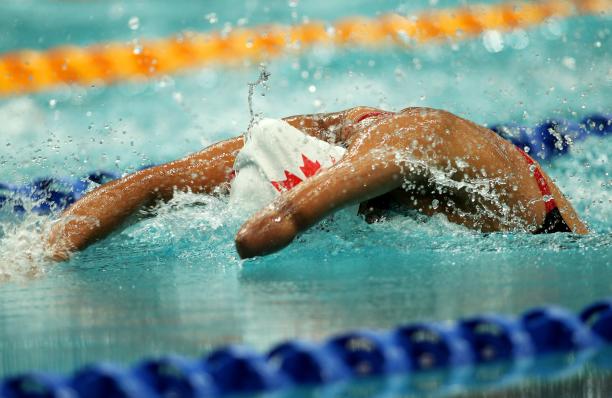 Canadian swimmer Katarina Roxon
© • Getty Images
By IPC
"To have the big crowd tonight really helped a lot too."
Katarina Roxon made the necessary adjustments from her morning swim and came back in Tuesday (27 March) night's final to win the gold medal in the women's 100m butterfly (S1-S7) at the Paralympic Swimming trials in Montreal.
Roxon, ranked second after prelims, clocked 1:16.24 to finish ahead of Morgan Bird of Calgary and Jenna Skieneh of Windsor, Ont.
"I made a lot of mistakes this morning,'' said Roxon, 18, a member of the 2008 Paralympic team. "I tried to fix those quirks and it was pretty good. The time wasn't the greatest for me but I just got to work on it. I still have five more events to and I'm going to push to get the times I need.''
In the men's 100m breaststroke (SB4-SB14) Michael Heath of Woodstock, Ont., was the winner with the best time in relation to his impairment class. Nathan Stein of Surrey, B.C., was the fastest overall in 1:13.91.
"It wasn't my best performance and I definitely need to work on some things,'' said Stein, 19. "It's time to get back in and get it done for the rest of the week. I feel I'm getting way better breakouts and my turns are improving.''
"I was near my best time,'' said Heath, 23. "My start was much better and I was able to go out hard. To have the big crowd tonight really helped a lot too.''
Brianna Nelson of Victoria won the women's 50m butterfly (S1-S7).
Competition runs until Sunday (1 April) at the Olympic Park Sport Centre in Montreal. Preliminaries are at 10 a.m., and the finals are at 7 p.m. each day.
For full results, visit www.swimming.ca.
For more information on Paralympic Swimming, visit www.ipc-swimming.org.