IPC governance review group meets for first time
28.05.2018
Discussions aim to strengthen position as world-leading sports organisation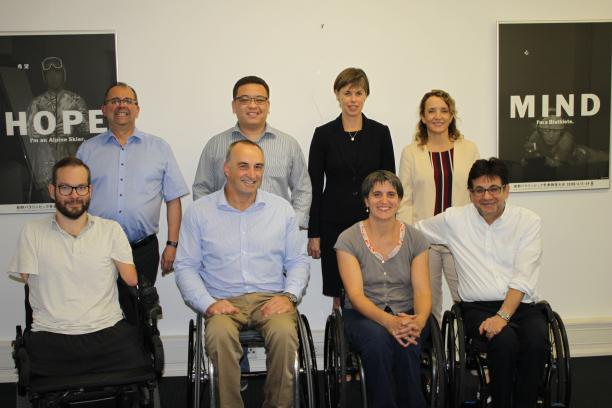 The IPC's Governance Review Working Group has met for the first time in Bonn
© • IPC
A working group established to conduct an extensive governance review of the International Paralympic Committee (IPC) met for the first time in Bonn, Germany, last week (24-25 May).
The group of eight led by IPC Vice President Duane Kale and made up of various stakeholders from around the Paralympic Movement held very productive discussions and identified the key principles and objectives for the governance review.
During two days of meetings the group scoped out the key issues for review and consultation and highlighted the importance of the principle of engaging with all the members and stakeholders involved in the Paralympic Movement.
Kale said: "Following this meeting, I will present the group's initial recommendations on the principles, processes and issues to the IPC Governing Board in June.
"Pending approval, we will then continue work on the proposals which will be discussed with the wider IPC membership at a meeting to be held in Madrid, Spain, this September."
This is the first time the IPC has reviewed its governance structures since 2004 and the aim is to strengthen the IPC's position as a world-leading sports organisation.
The purpose of the review is to assess the decision-making structures within the IPC, and to make recommendations on any changes to the IPC constitution, rules and bylaws.
The eight-strong working group conducting the review features representatives from all regions, as well as athlete and sport representatives. Independent sports governance expert and sports lawyer Maria Clarke is the group's vice chairperson.
If any constitutional changes are recommended, then it is anticipated that these will be presented at the 2019 IPC General Assembly.
Members of the Governance Review Working Group are as follows:
• Duane Kale (Chairperson) - IPC Vice President
• Maria Clarke (Vice Chairperson) – International sports governance expert and lawyer
• Emmanuelle Assmann – President NPC France
• Xavier González – IPC Chief Executive Officer
• Sabrina Ibáñez – President of Association of Paralympic Sports (ASPO) and FEI Secretary General
• Luca Pancalli – IPC Governing Board Member and President of NPC Italy
• Yerlan Suleimenov – Executive Director NPC Kazakhstan
• Josh Vander Vies – Canadian two-time Paralympian and lawyer
Leen Coudenys – IPC Governing Board Executive Assistant is the Group secretary.