Indonesia 2018: Double happiness for Suwarti Suwarti
10.10.2018
Pregnant Para table tennis player takes gold in front of home crowd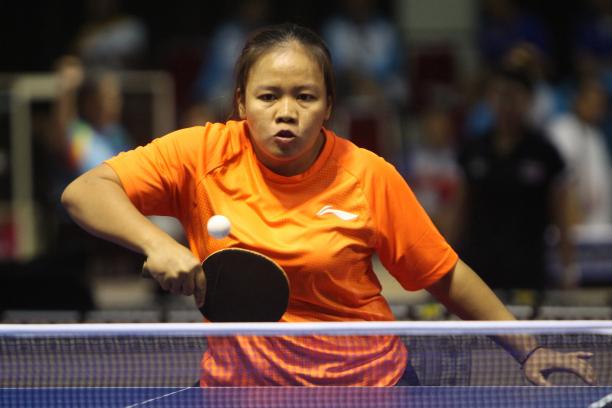 Indonesia's Suwarti Suwarti took gold at home in the 2018 Asian Para Games
© • INAPGOC/Dwi Prasetyo
By INAPGOC and IPC
Suwarti Suwarti had two reasons why her Para table tennis gold medal at the Asian Para Games was even more special.
First, the Indonesian took it in front of her home crowd in Jakarta. The second reason, Suwarti announced right after her win.
"The Asian Para Games is my last competition before I take maternity leave"
"I'm now 18-weeks pregnant," she said.
Suwarti first knew she was pregnant when she took part in the Asian Para Games test event in July.
At that time, she consulted the doctor and her coach about her participation in the Games. The doctor said Suwarti was healthy and fit for the competition.
"The Asian Para Games is my last competition before I take maternity leave," Suwarti said.
Partnering with Mohamad Rian Prahasta, Suwarti won the mixed doubles class 6-8 on Wednesday (10 October) after beating compatriots Banyu Tri Mulyo and Hamida 11-7, 9-11, 11-5 at Ecovention Ancol.
Suwarti admitted she struggled physically because of her pregnancy but she tried her best to carry on with her activities. During the training sessions she often arrived late because of nausea.
"Early in my pregnancy, I often did not feel well. I would come late for training while my teammates completed their workout," Suwarti recalled.
"Fortunately the child in my womb could cooperate," she said smiling.
The gold medal will also earn Suwarti and her teammate the Indonesian Rupiah 1 billion (around EUR 57,000) payout from the government to the Asian Para Games winners.
Full Para table tennis results are available on the official Asian Para Games website.