Hungarian fencers set for Hong Kong World Cup
11.12.2014
After enjoying great success at the last World Cup on home soil, Hungary is sending eight athletes to the final World Cup of 2014.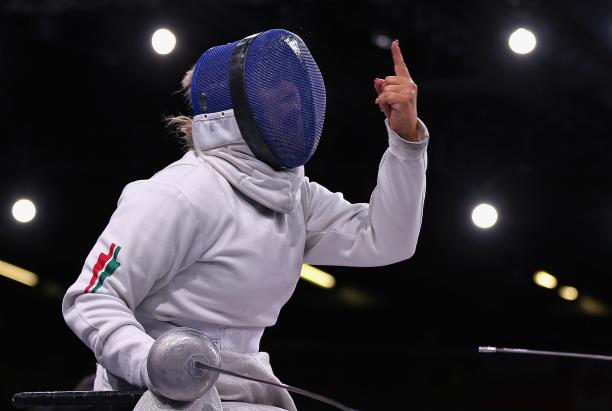 Hungary's Zsuzsanna Krajnyak
© • Getty Images
By IPC
After enjoying great success on home soil at November's World Cup in Eger, Hungary is sending eight wheelchair fencers to take part in the final World Cup tournament of the year, which takes place in Hong Kong, China, between 17-21 December.
The team of eight will include Zsuzsanna Krajnyák who regained her world No.1 ranking from Hong Kong's Yui Chui Yee last month with a World Cup victory in the women's category A foil.
Joining Krajnyak will be fellow world No.1 in the men's category foil A Richard Osvath who also claimed back his top spot in the world rankings last month with a win over an athlete from Hong Kong, this time Wing Kin Chan.
The remaining six fencers will be Gyöngyi Dani, Éva Hajmási, Veronika Juhász, Amarilla Veres, Gyula Mató and István Tarjányi István. The team leader will be Béla Pákey.
The Hungarian team is hoping to test their skills at the event against the best Asia has to offer.