Holiday Hotspot: Charl du Toit
14.05.2017
The South African Paralympic champion and world record holder tells all about where he likes to holiday.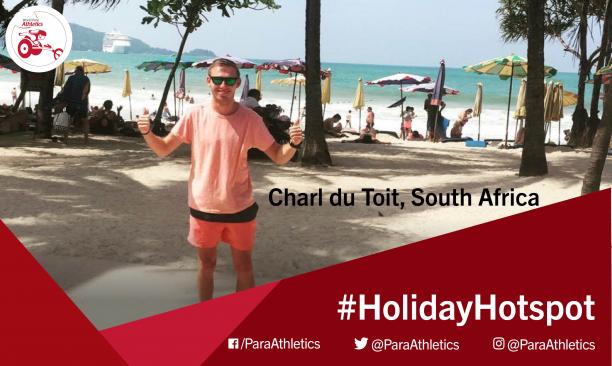 © •
This week's Holiday Hotspot comes from South Africa's double Paralympic champion Charl du Toit.
2016 was a tremendous year of Para athletics for the 24-year-old – he lowered the 100m T37 world record twice during the season and won gold in the 100m and 400m T37 at Rio 2016.
No wonder he jetted off on a well-deserved holiday not long after the Paralympic Games. But where did he go?
Charl du Toit - My Holiday Hotspot:
Definitely Phuket in Thailand. I went in December and that's an amazing place – I Iove all the outdoors activities there and the adventures you can do.
My two essential items:
As long as I get my sporting updates I'm happy!
I'll definitely take a ball to play with… and if my mates are there I'll be happy – I definitely wouldn't want to do it alone.