Giselle Munoz is America's 'Athlete of the Month'
11.10.2018
Para table tennis player second Argentine to win this year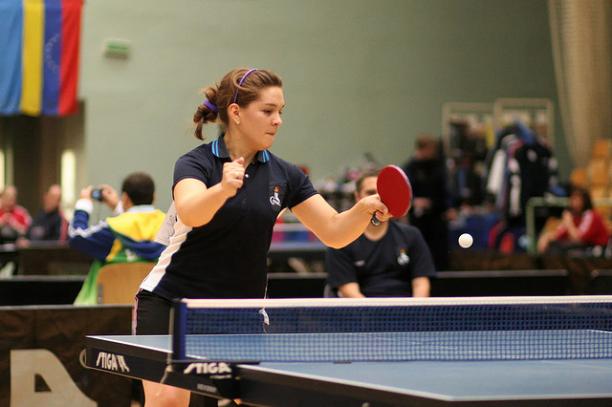 Argentina's Giselle Munoz
© • Gaël Marziou
By APC
Argentina's table tennis player Giselle Munoz has been vote the America's 'Athlete of the Month' for September.
Munoz received 52 per cent of the votes following her performance at the Czech Open when she took individual and team gold medals in the women's class 7.
The 34-year-old is the second Argentine athlete to win the vote this year. Swimmer Daniela Gimenez was elected in April.
Mexican powerlifter Amalia Perez finished second in September's voting with 31 per cent and Chilean canoeist Katherinne Wollerman was third with 13 per cent.
Colombia swimmer Carlos Serrano and USA triathlete Allysa Seely were also nominated.
The 2018 Americas Athlete of the Month winners are:
• January – Fernando Fuentes, El Salvador, swimming
• February – Brenna Huckaby, USA, snowboard
• March – Cristian Ribera, Brazil, Nordic skiing
• April – Daniela Gimenez, Argentina, swimming
• May – Juan Carlos Garrido, Chile, powerlifting
• June – Francisca Mardones, Chile, athletics
• July – Claudia Romero, Mexico, taekwondo
• August – Claudia Romero, Mexico, taekwondo