Germany Still Leads at Alpine Skiing European Cup
12.01.2012
Anna Schaffelhuber has helped keep Germany atop the medals table in Sestriere, Italy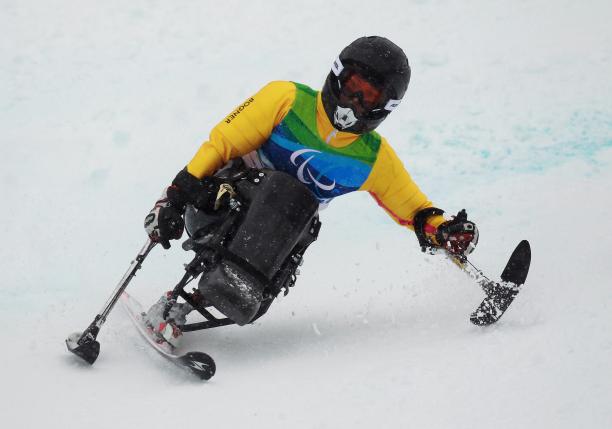 Anna Schaffelhuber (GER) competing at the 2010 Vancouver Games
© • Getty Images
By IPC
Germany is still ahead on the medals table at the IPC European Cup in Sestriere, Italy, despite Germany's Franz Hanfstingl being pushed out of the top podium spot, by Switzerland's Christoph Kunz in the men's Giant Slalom Sitting. Hanfstingl took silver and his teammate Georg Kreiter came in third.
In the women's Giant Slalom Sitting, yesterday's results were repeated with Germany's Anna Schaffelhuber increasing her lead to take gold. Her teammate Anna-Lena Forster won silver and Switzerland's Sonja Wyss was third.
The second day was a game changer in the Giant Slalom Standing events with Italy's Melania Corradini doing a much faster run to take gold. France's Marie Bochet also moved up two places to silver and Austria's Danja Haslacher was pushed down into third place.
In the men's event, yesterday's champion Switzerland's Thomas Pfyl missed a gate, to give France's Vincent Gauthier-Manuel the chance to take gold. Austria's Markus Salcher moved into second place and France's Romain Riboud just pushed ahead of Switzerland's Michael Bruegger to take bronze.
There was no shift in the places in the women's Giant Slalom Visually Impaired with Russia's Alexandra Frantseva and guide Pavel Zabotin taking gold. Poland's Anna Kosinka with guide Dariusz Rutkowski came second and Italy's Flavia Rossa and guide Luca Beragnolli were in third place.
In the men's Giant Slalom Visually Impaired, Slovakia's Jakub Krako and guide Martin Motyka secured the top spot on the podium, with Russia's Valery Redkozubov and guide Viacheslav Molodtsov again having to settle for second place. After Austria's Christoph Prettner and Italy's Luigi Bertanza did not finish their races, Switzerland's Beda Zimmermann and guide Doriano Bergamin had the opportunity to move up into third place.