Dublin 2018: Bohodayko targets record medal haul
23.06.2018
The Ukrainian believes his country can win more than 106 European medals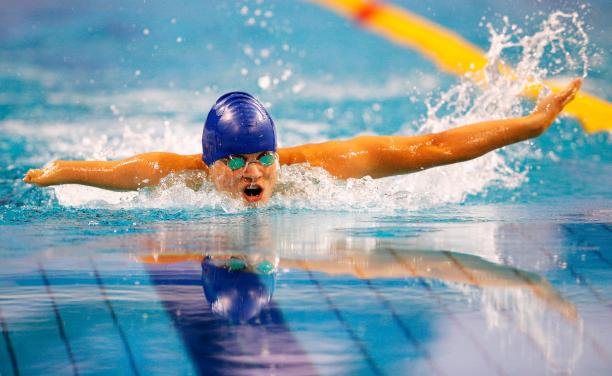 Ukraine´s Yevheniy Bohodayko
© • Getty Images
By IPC
With 50 days to go until the World Para Swimming Allianz European Championship in Dublin, Ireland, Ukraine's Yevheniy Bohodayko believes his country can win more medals than ever before.
At the 2011 European Championships in Berlin, Ukraine won 106 medals, including 41 golds, an achievement the five-time Paralympic champion now thinks they can better.
"That [Berlin] was the most successful competition for me and the team," said Bohodayko who won eight golds in the German capital seven years ago. "I think it's possible [to do it again]. Our team is becoming stronger and we're aiming to improve our results."
Since making his international debut in 2009 Bohodayko has won multiple Paralympic, world and European titles. He admits however, there is nothing like the first time for him.
"My fondest memories are from the European Championships in Reykjavik, Iceland, in 2009, as it was my first international competition ever. Each competition is very important to me as they show the result of the huge work I've done in the run-up to it."
The 24-year-old sees the Euros as a crucial part of the development of young swimmers.
"For young athletes, each event plays a vital role as they can gain invaluable experience. I would suggest people to pay special attention to Andrii Trusov and Anna Hontar."
August's Championships will play an important step in Bohodayko's preparations for Tokyo 2020 where he aims to surpass his Rio 2016 achievements.
"I do respect all my rivals and think that all of them could be tough-to-beat for me. But, first of all, my goal will be to qualify for Tokyo and then I would like to improve my personal results and perform better than in Rio," said Bohodayko who won three golds, three silvers and two bronze medals, as well as smashing three world records, in Rio.
Although fully focussed on Dublin and Tokyo, Bohodayko is already thinking about life outside of the pool and his two other passions: scuba diving and flying planes.
"These are things I like to do during my holidays and that I would also like to do after I finish my career. I already have a scuba diving certification, but it would be nice to get a pilot certification as well."
The World Para Swimming Allianz European Championships will take place at Dublin's National Aquatic Centre between August 13 to 19. More than 550 Para swimmers from 37 countries are set to take part in what is first major international Para sport event to take place in Ireland.
To buy tickets for the championships click here.