Daniela Gimenez named Americas 'Athlete of the Month'
14.05.2018
Argentinian swimmer receives 57 per cent of the votes following successful World Series in Sao Paulo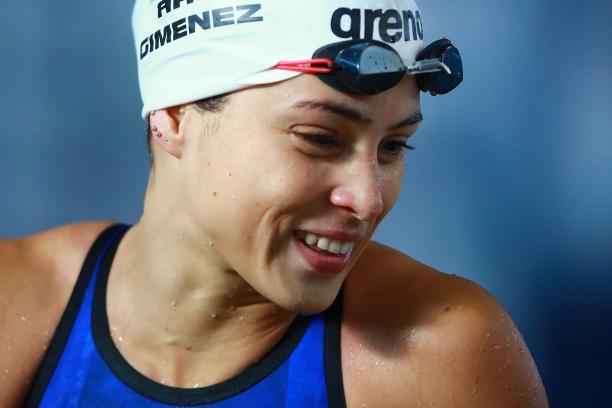 Argentinian swimmer Daniela Gimenez
© • Getty Images
By APC
Swimmer Daniela Gimenez has been chosen as Americas 'Athlete of the Month' for April after receiving 57 per cent of the public vote, with over 13,000 votes received.
The Argentinian won two golds, one silver and bronze at the third World Series which took place in Sao Paulo, Brazil, in April. It was Gimenez's return to competition after winning the world title in Mexico City last December.
"Being nominated was already a surprise and an honour," the 25-year-old said. "And knowing that many people acknowledge my effort and sacrifice to achieve my goals is really nice.
"I am very happy and being named Americas 'Athlete of the Month' motivates me a lot looking ahead to the next World Series I will compete in, in Sheffield, Great Britain, and Berlin, Germany."
Chilean athlete Francisca Mardones finished second in the poll with 34 per cent of the votes.
Athletes Andre Rocha of Brazil, Mauricio Valencia of Colombia and Alexandre Dupont of Canada; and swimmer Robert Griswold of the USA were also nominated.
The nominations are compiled from submissions by National Paralympic Committees (NPCs) from across the continent.
The 2018 Americas Athlete of the Month winners are:
• January – Fernando Fuentes, El Salvador, swimming
• February – Brenna Huckaby, USA, snowboard
• March – Cristian Ribera, Brazil, Nordic skiing
• April – Daniela Gimenez, Argentina, swimming