Canada's Ice Sledge Hockey Team Steals Gold at Four Nations Tournament
23.01.2012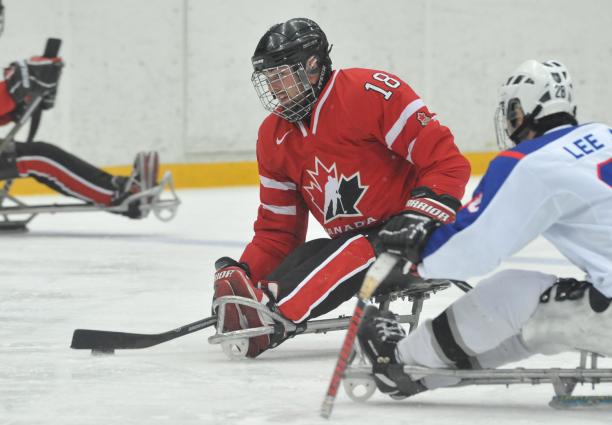 Canada's Ice Sledge Hockey Team competing
© • IPC
By IPC
Canada's Ice Sledge Hockey team won gold on Sunday (22 January) at the Four Nations Tournament in Nagano, Japan after defeating Norway, 5-1, in the final.
Korea won the bronze after beating host nation Japan, 5-2, in the third-place game.
The Canadians were undefeated in Nagano and continued with their winning ways after finishing first at the World Sledge Hockey Challenge last month in Calgary, Canada. It was the third time they won the tournament in Japan.
Brad Bowden led Canada in the gold-medal contest with two goals and two assists, and Billy Bridges chipped in a pair of goals as well in a game where Canada outshot Norway, 28-3.
Morten Vaernes scored the lone goal for Norway in the finals and was assisted by Helge Jornstad and Magnus Bole.
Canada's captain Greg Westlake finished as the top scorer in the tournament with six goals and eight assists in five games.