Benjamin Daviet: The triple threat
13.02.2019
Paralympic champion a contender on all fronts at Worlds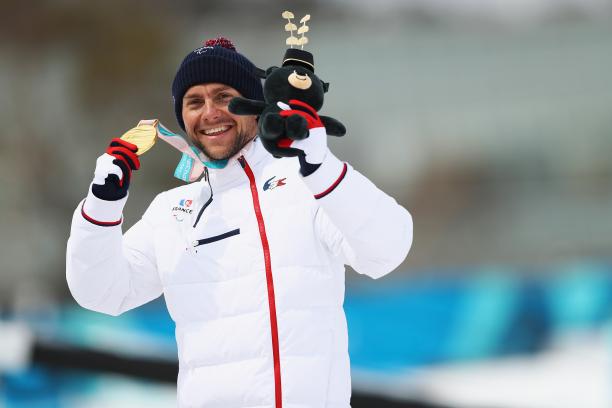 Benjamin Daviet is aiming to add world titles to his Paralympic golds from PyeongChang
© • Getty Images
By Louise Wood | For World Para Nordic Skiing
Benjamin Daviet enjoyed the best moment of his career so far at the Winter Paralympic Games in PyeongChang. He became double Paralympic champion in biathlon winning both the sprint and middle distance titles. He added another gold when he raced in two legs of the open relay with teammates Anthony Chalencon and Thomas Clarion in addition to the silver medals he won in the biathlon individual and the cross-country long distance races.
Aiming for gold
That amazing success means he now has some ambitious targets for the upcoming World Championships in February in Prince George, Canada.
"I'm targeting three gold medals. I need a lot of work to achieve my objectives but I will train hard to achieve it."
"I'm targeting three gold medals. I need a lot of work to achieve my objectives but I will train hard to achieve it," said Daviet.
That training started almost immediately after PyeongChang and he knows he has to put in a lot of hours to compete in the men's standing which is one of the toughest classes in Para Nordic at the moment.
"After Korea I did a lot of media and work with my sponsors. I made a break with holidays before going back to training 100 per cent in cross-country and biathlon," explained Daviet.
"I trained 98 per cent in France and two per cent in Slovenia and Norway. I spent a lot of time with the French Para Nordic team and also with the young athletes from the French [able bodied] team."
Pushing the limit
The 29-year-old has been involved in Para Nordic for eight years now and it's the challenge of pushing his body as far as he can and a love of the sport that keeps him motivated.
"I started in 2011 with both. I like the physical sensation of biathlon and cross-country skiing, to push your limits and physical efforts and the beauty of the sport."
National recognition
The joy he gets from competing has brought him a lot of success in terms of medals but also special recognition from his country. As well as being chosen as the flag bearer for the Paralympics Closing Ceremony he was named a Knight of the National Order of the Legion of Honour by the French government after his performances at the 2018 Paralympic Games.
He also received the 2018 Chef Brigadier Alexis Vastine Award, which is given to the best High Performance Athlete of the Year within the French army sports team.
For more on the World Para Nordic Skiing Championships, check out the Prince George 2019 website.