Beijing 2022 unveils official Paralympic emblem
15.12.2017
Emblem emphasises Chinese culture and the importance of placing athletes at the centre of the Games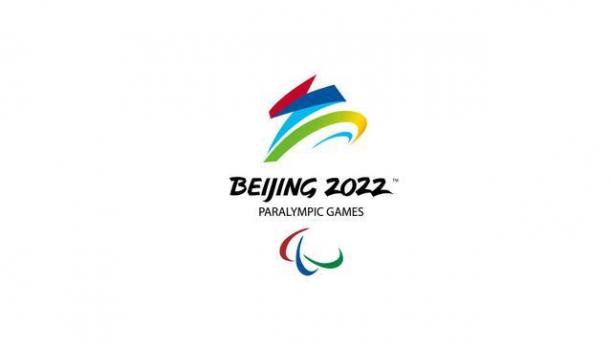 Official emblem of the Beijing 2022 Paralympic Winter Games
© • Beijing 2022
The Beijing Organising Committee (BOCOG) unveiled on Friday (15 December) the official emblems for the 2022 Olympic and Paralympic Winter Games at a gala ceremony held at the National Aquatics Center in Beijing.
Designed by Chinese artist Lin Cunzhen, the emblems combine traditional and modern elements of Chinese culture, illustrating the vigour and passion of winter sports while incorporating Chinese calligraphy and emphasising the importance of placing athletes at the center of the Games.
Among the attendants to the ceremony were Chinese Vice Premiers Zhang Gaoli and Liu Yandong, Secretary of the CPC Beijing Municipal Committee and President of BOCOG Cai Qi, Olympic speed skating gold medallist Zhang Hong and wheelchair curler Zhang Qiang.
The Paralympic emblem artfully transforms 飞, the Chinese character for ´fly.´ It vividly evokes the image of an athlete in a wheelchair rushing towards the finish line and victory. The robust strokes in the upper part and the soft curves below symbolise Para athletes striving for excellence. The emblem also embodies the Paralympic vision of enabling Para athletes to achieve sporting excellence and inspire and excite the world.
"[The Paralympic Winter Games emblem] encapsulates the Paralympic spirit, but also Chinese culture," said Andrews Parsons, President of the International Paralympic Committee (IPC), through a recorded video message.
"I am very excited about the Beijing 2022 Paralympic Winter Games."
Cai Qi added: "Both Beijing 2022 emblems vividly illustrate the vigour and passion of winter sports, as well as the resilient spirit of participating athletes and the beauty of contemporary China. They also embody the sincere well wishes and hopes of 1.3 billion Chinese people for the success of Beijing 2022."
The launch of each emblem was followed by a concept video explaining the inspiration for the design, as well as singing and dancing from Chinese performers, including actor Jackie Chan.
About the Artist, Lin Cunzhen
The emblems for the Beijing 2022 Olympic and Paralympic Winter Games were designed by Chinese artist Lin Cunzhen. Born in 1972, Lin is an Associate Professor at China Central Academy of Fine Arts. She also co-designed the emblem for the Nanjing 2014 Youth Olympic Games. Her design was selected from among a total of 4,506 submissions sent from around the world.