Austria announce Rio 2016 Paralympic team
08.07.2016
A 26-member team will represent Austria at the Rio 2016 Paralympic Games.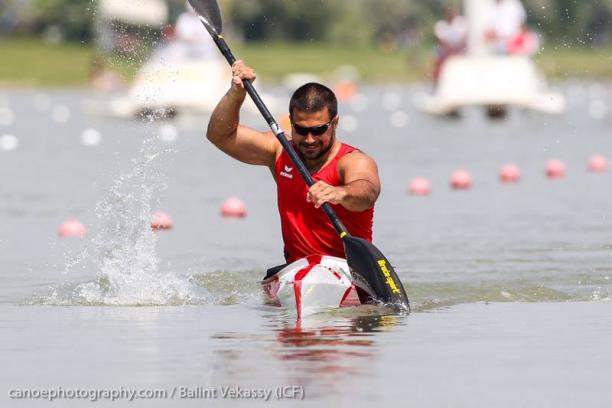 Austria's Mendy Swoboda
© • ICF
By Austrian Paralympic Committee
The Austrian Paralympic Committee announced the 26-member team that will represent the country at the Rio 2016 Paralympic Games, from 7-18 September.
For the first time, Austria will have a 4-person rowing team and an equestrian team. Multi-world champion Markus Swoboda will be the lone representative in canoe, which will make its Paralympic debut.
By the end of July, the athletes will receive the official equipment and will take part in a workshop. On 24 August, the Austrian delegation will take off towards Rio, Brazil.
Austria seek to outdo their London 2012 performance, when they won 13 medals.
Full roster
Natalija Eder
Thomas Geierspichler
Bil Marinkovic
Gunther Matzinger
Walter Ablinger
Wolfgang Eibeck
Thomas Frühwirth
Wolfgang Schattauer
Thomas Haller
Martin Knauder
Julia Sciancalepore
Nico Langmann
Martin Legner
Maria Dorn
Thomas Ebner
Gerheid Pahl
Benjamin Strasser
Erika Buchinger (control)
Andreas Onea
Sabine Weber-Treiber
Sailing
Sven Reiger
Stanislaw Fraczyk
Krisztian Gardos
Egon Kramminger
Doris Mader
More information is available on the Austrian Paralympic Committee's website.
__
Sport fans from around the world can now buy their Paralympic tickets for Rio 2016 from authorised ticket resellers (ATRs).
The IPC's Global ATR is Jet Set Sports, and Rio 2016 tickets and packages can be purchased on the CoSport website.
Residents of Brazil can buy 2016 Paralympics tickets directly from the Rio 2016 website.
Visa International is the exclusive payment card and the official payment system for the Paralympic Games.