Attention Asia! Para dance sport is coming
02.07.2019
Education course offered for beginner and intermediate levels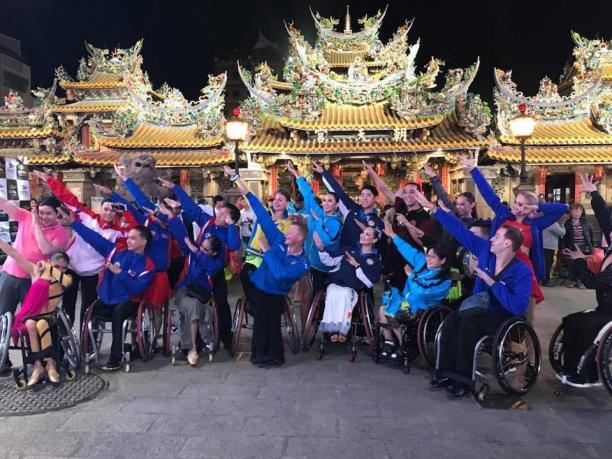 Dancers warmed up for the Beigang Open by visiting the 300 year old Ciyou Temple in Chinese Taipei
© • World Para Dance Sport
By World Para Dance Sport
Just as it is happening in the Americas, Para dance sport is seeing a parallel development in Asia with the second education course on offer from 18 to 20 September in Beigang, Chinese Taipei.
The course returns after a successful first edition in the Asian region from 2018, which saw participants from Australia, Chinese Taipei, the Philippines and Singapore make the trip.
It will be the second course of its kind taking place in 2019, following up on a similar version in the USA in July that filled out its maximum 25 participants quickly.
In Chinese Taipei, the course provides an introduction for coaches and dancers who are eager to develop skills to practice and teach Para dance sport.
It will take place prior to the Beigang Open competition, giving participants an opportunity to put their newfound knowledge to practice.
The course will also give attendees from 2018 to build upon their learnings about the sport, its rules and regulations, classification, technical aspects of Para dance sport and how to get started in their areas.
A member from the World Para Dance Sport Technical Committee will conduct the course.
Interested candidates can apply by 5 August on World Para Dance Sport's website