Alice Tai celebrates on final day in Lignano
03.06.2019
Paralympic champion takes gold at World Series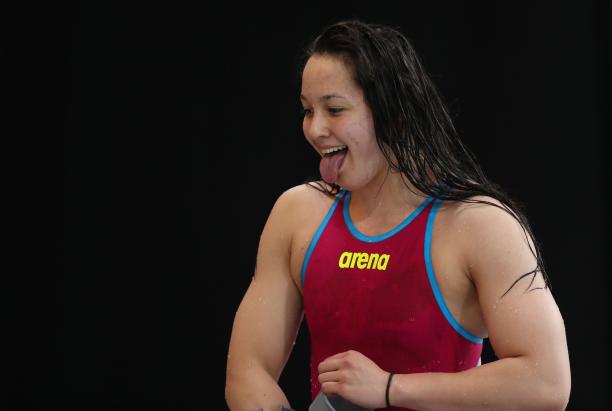 Alice Tai celebrated gold on the last day of competition at the Lignano World Series
© • Getty Images
By World Para Swimming
Alice Tai rounded off her participation at the Lignano World Para Swimming World Series with gold on the last day (2 June) in Italy.
The British Paralympic champion won the women's 100m butterfly with 954 points. Italian teenage sensation Carlotta Gilli (946) came in second, while her compatriot Alessia Berra (873) was third.
Tai, who was introduced to swimming for physiotherapy reasons and then fell in love with the sport, has confirmed her status as one of Great Britain's main medal hopes ahead of her home World Championships in London, from 9-15 September.
Italian victories
The home crowd celebrated victory through Stefano Raimondi (995) in the men's 100m butterfly. Belarus' most decorated Paralympian Ihar Boki (993) collected silver and Russia's Mikhail Kuliabin (937) bronze.
Another Italian who topped the podium on Sunday was Efrem Morelli (847), who won the men's 150m individual medley. Greece's Ioannis Kostakis (559) and Austria's Andreas Ernhofer (502) ended second and third, respectively.
Italy also landed gold in the women's equivalent courtesy of Arjola Trimi (873). She was followed by German Gina Boettcher (678) and Kazakhstan's Zulfiya Gabidullina (486).
The men's 4x100m freestyle relay and 4x50m medley mixed relay were both won by Italy, while the German team reached the top of the podium in the women's 4x100m freestyle relay.
More winners
Tobias Pollap (894) gave Germany a second gold in the men's 50m butterfly. Czech Republic's Arnost Petracek (881) and Turkey's Beytullah Eroglu (863) completed the podium.
Russian Anastasia Diodorova (804) finished first in the women's equivalent, ahead of Turkish Sumeyye Boyaci (728) and Boettcher (702).
Full results are available on the event's official website.
The season finale World Series event will again take place in Berlin, Germany, for the third year in a row, between 6 and 9 June.